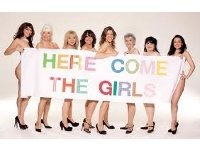 Beauty in All Shapes & ... Ages!
What a delicious week in fashion gossip this has been, so much so that I couldn't resist jumping into the fray. A favourite topic of mine is always the undesirable and unrealistic size of straight models; this week we have two great stories complimenting each other on this very matter. Elsewhere, an unexpected 'non-troversy' almost started at one of the high street's biggest stores over a racy new calendar.
Plus-size models carry a great deal of controversy no matter what their size or how they are being used in an advert. While we as a nation are growing larger in size, our beauty representatives have been shrinking steadily over the past 20 years. The thought on this is that advertisers are selling to what we women want to be; they are selling to our fantasies. I understand this principle and agree that it works to a degree but if you use a representative so different from the product you are hawking, how long are we going to feel it's actually for us? How long before the customer base walks away to find something they can identify with?
Plus Model Magazine
released an article with some startling statistics this week. Alongside the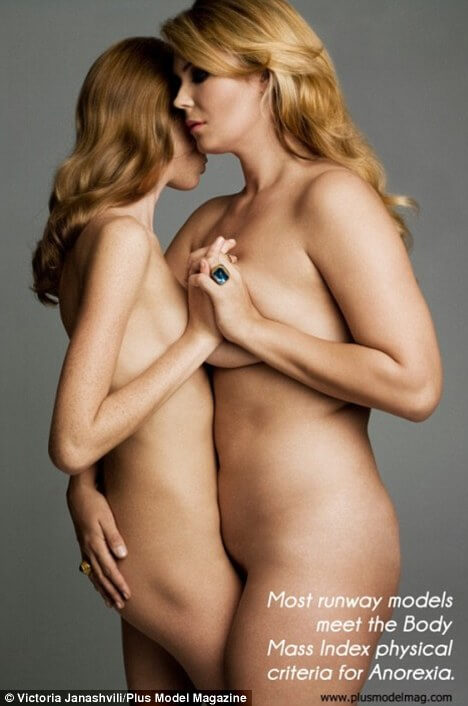 article is a photo shoot with images of the lovely Katya Zharkova, a size 16 model. One startling photo shows Ms Zharkova holding a straight sized model in order to show the extreme differences between the two. Both girls are nude and accompanied by the quote: "Most runway models meet the body mass index physical criteria for anoxeria". I don't find that hard to believe. While the article continues with the shocking facts and figures it goes on to ask what you, the average woman and consumer want to do about it? They then make suggestions on ways you can change the world, if you so desire.
What interested me most about this article was not so much the shocking numbers or the nude photos of another big girl but the reaction to it. I'm sure you can imagine the mix of love and hate being thrown around. With other bloggers and journalists flipping between applauding the bravery of the magazine, to gently shaming the model for still being unhealthy and of course needing to lose a stone or two, it's easy to see how a woman can just never feel right no matter her size. Yet while commentors, bloggers and finger waggers were nipping back and forth at each other,
Ann Summers
announced the winner of their 'New Face' competition. Who won the coveted Valentine's day campaign? The one and only plus-size finalist in the bunch.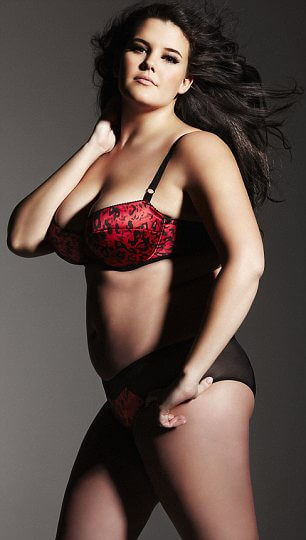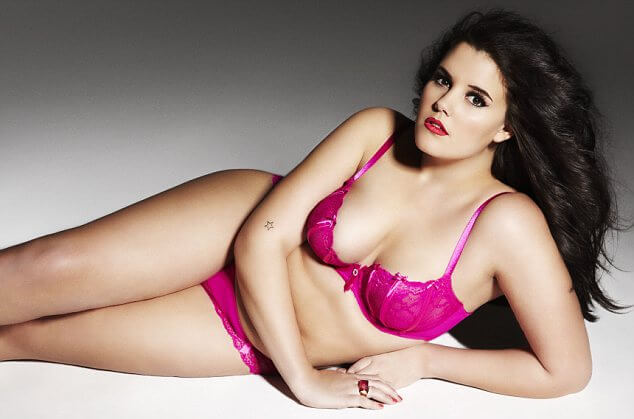 Lucy Moore is a 22 year old University of Westminster criminal justice student from Portsmouth and happens to be a size 16. Lucy put her three biggest advantages to work in an attempt to win; her obvious beauty, her charm, and her understanding of social media. It wasn't a panel of judges that decided on the final winner, instead the public voted for their model of choice. Using Facebook, Twitter and the good old-fashioned newspaper, Lucy gained support for her campaign to be the face of Ann Summers. She won by securing a stunning 22 percent of the more than 30,000 public votes.
So while advertisers continue to feed us underfed adolescents, it would seem that the purchasing public is making a statement about how they want to be addressed. The growing number of young girls willing to stand up as confident beautiful women who take on the fashion and retail industry should be an inspiring change. The public's growing acceptance of plus-size models would also lead one to believe that not just tolerance is setting in but realisation. Realisation that we are all getting bigger and we need to adjust our definition of beauty and marketability.
Speaking of unorthodox models,
Marks & Spencer
recently had to pull a calendar off its main shelves and place them under the counter awaiting purchase. This racy little number was shot featuring the very employees selling said calendar. Ladies working at the Barnstaple Town in Devon store got together and dropped their knickers for charity. Much like a scene out of the very successful film 'Calendar Girls', these everyday lasses vary in age, size and state of undress. Making use of the store itself, ladies model baked goods, periodicals, flowers and even lingerie. Alas, I cannot tell you where to buy one as they have all sold out. Proceeds totalling over £2,500 are being donated to the North Devon District Hospital's chemotherapy department.