Earlier this week, an interesting article came out in
The Daily Mail
. US television star Christina Hendricks was quoted as saying that it was almost impossible to find a designer willing to loan or even make her a dress for the Emmy Awards. Miss Hendricks is considered to be one of the most stunningly beautiful stars in Hollywood at the moment yet designers weren't willing to work with her. The reason; unlike most models and contemporary actors, Christina isn't missing any curves. She has very real, very large breasts, a small waist and a full, round bum. She is every bit a woman's woman and that is too much for people who prefer to dress metal poles. Thankfully, Zac Posen, whom I have long loved, stepped in to save the day creating a lilac and feather daydream for this lovely lady.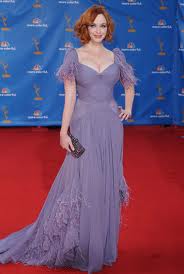 It's a shame that the very people who are supposedly fond of dressing the female form think that very form is icky. Since top designers refuse to dress the growing population, it's left up to us to figure out not only what looks good on our particular body type but who is manufacturing and selling quality garments for us? That's where I come in. Let's go over some basics on how to dress for larger sizes and who is selling the good stuff online.

Determine Your Body Type


While there are multiple variations to the human form, larger women tend to fall into one of three categories: Pear, Apple and Hourglass. Work out which you are and you can figure out what to buy.
Pear Shape
: Smaller waist and bust with heavier bottoms and thighs.
Apple
: Fuller waist, large bust and upper body with thinner thighs.
Hourglass
: Hips and bust almost the same measurement, smaller waist, even proportions overall.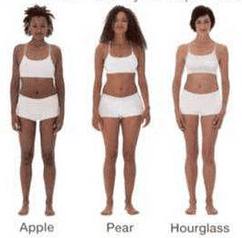 Foundation First
The single biggest mistake women of all sizes make is not wearing proper fitting foundation garments. Start by going to a professional fitter and get measured for a new bra. This is something you should do twice a year, once in Spring and again in Autumn. At the very least go in once a year to be re-sized; breasts change with weight loss and gain, pregnancy and with age.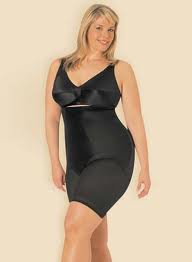 Next, go and buy bigger knickers. I know, not what you wanted to hear but do you really think nobody can see those lines and bulges spilling out of the elastic? And no, your trousers don't hide it, they accentuate it.
Make friends with shapewear. The modern-day girdle is much more comfortable and easy to wear. There is no shame in wearing an extra garment to smooth out your lines.
Once you have been measured professionally, save money by shopping online for those undergarments.
Simply Yours
sells lingerie and shapewear exclusively for the plus size woman. They also have a wonderful swimsuit and nightwear collection.
Top Side
Look for tops that have an open decollete, are eye pleasing and distract from your waistline. Search for v-neck, boat-necks and scoops. When wearing fitted tops, avoid button down as the buttons tend to pull and leave open spaces. Pears should look to be wearing the more form fitting top garments to show off that slender top, while apples would do nicely in loose fitting flowing tops. If you are an hourglass fit, a top with a belt to accentuate that smaller waist.
Bottom Side
Whatever size you are wearing right now, go to the next one up. Do not force yourself into a smaller size thinking it will in any way help with your appearance or self esteem. Wearing the correct size will make you look better and, in turn feel, better. As for bottoms, all large women do well to avoid pleated front trousers and elastic waist skirts. Pencil skirts that taper slightly and end at the knee are both professional and flattering. Pears should avoid trousers altogether and stick to a-line skirts and calf-length skirts. Stay away from those floor length skirts as they make hips look wider. Apples can get away with jeans and trousers or leggings even, again just avoid those front pleats. Hourglass does well in just about anything the right size, these ladies win the trouser race!
Good For Us All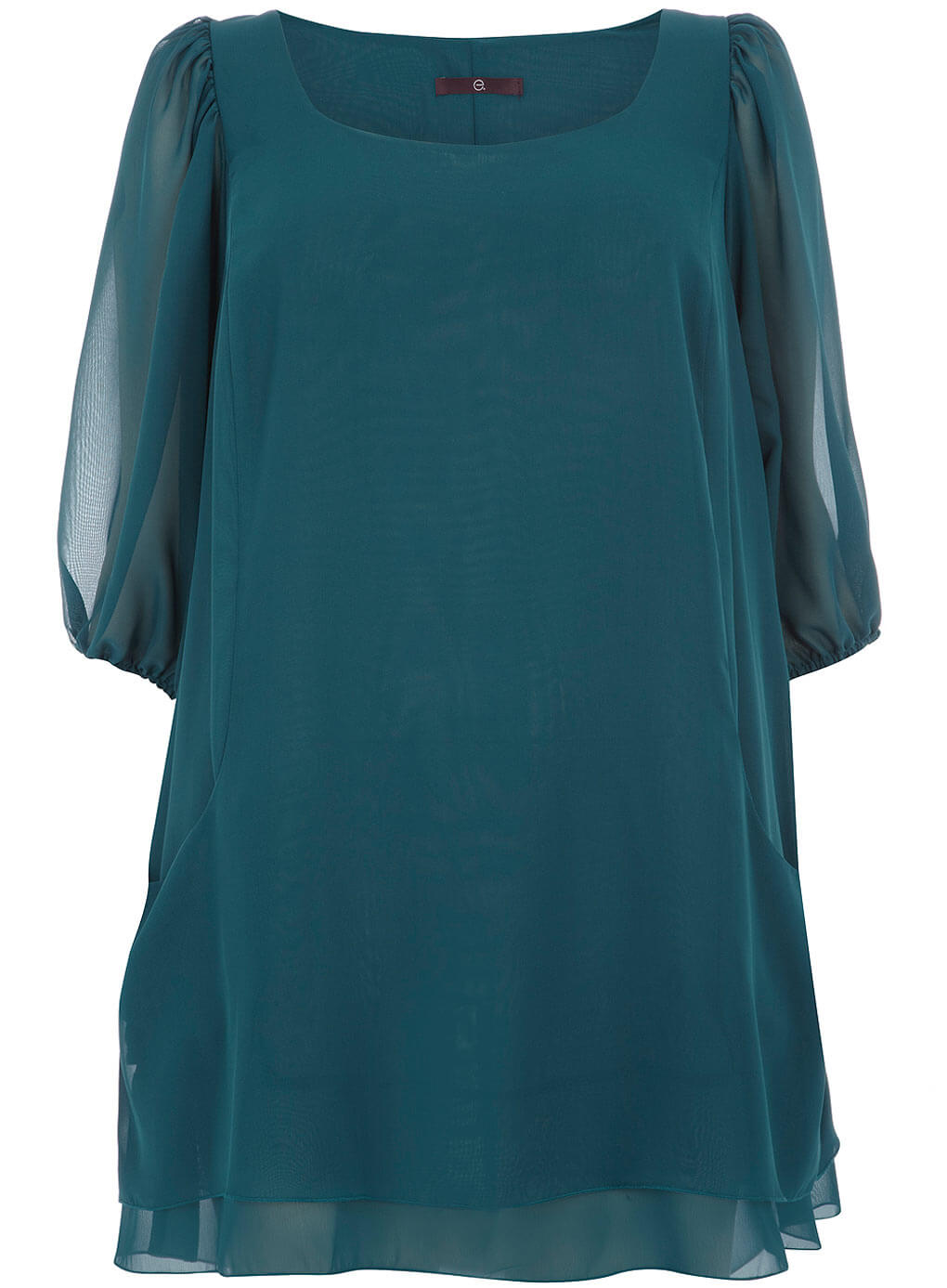 There are some garments that are pretty universally flattering. The straight 60s shift is comfortable and good for day or night, home or office; just accessorise as needed. Dresses that taper at the waist are perfect for hourglass bodies but also do well on Apples while Pears might want to add some boost to the top. Comfortable shoes are nice but heels will make your bum look higher and your legs longer. They also force you to stand with your chest out. Is there any wonder why men love heels? Add some sparkle to your look with jewellery. There is no reason you don't deserve a diamond or two. Just avoid overdoing it on accessories; unfortunately the bigger you are the bigger everything looks on you.
Where to Buy
I do most of my shopping online so as to avoid depressing dressing rooms and snotty sales girls. The first place I always start is
Style 369
who focus on what is fashionable now. This way I don't just find those drape-ish, hide the fat, big girl clothes; instead I can wear something close to what I just saw in the mags that morning. I already told you about Simply Yours for undergarments, you can also find functional and affordable lingerie at
JD Williams
; not to mention all the clothing they carry. My one-stop-shop though is
Yours Clothing
. They specialise in clothing for women, sizes 14-32 and have day, office, evening, night, resort and seasonal wear. They also have great shoes and accessories to match any outfit.