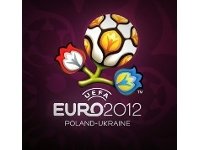 Euro 2012 – A Betting Graveyard
By The Man About Town
The Jubilee is over and I am tempted to say, 'thank the Lord'. Don't get me wrong, the extended break was great fun (Scotland for the golf was epic by the way) and it was great to spend some quality time with the family etc but the three day week that followed was painfully busy.
But now it's over and just when you think it's safe to return to a 'normal' London, along comes Euro 2012. The racism allegations, the Rooney ban, the Rio saga – it seems that football, the beautiful game, is the last thing the media wants to talk about.
From what I gather in the papers today (I am writing this before Eng vs France), there are hundreds of spare tickets as people in England have decided to stay at home and watch England lose (you can see how optimistic I am) from the comfort of their own homes. But was if I'm wrong? What if England produce a miracle and get through the group stages? Would you go? And if you wanted to, could you afford it?
Flights
(if you left on Monday 18 and came back a week or so later) from London (Luton) to Kiev are as cheap as £135 and I hear tickets can be bought for as little as £12 due to the amount of availability. Please don't hold me to that price as that is what I read in the papers so could be wrong but now could be a great time to take that last minute trip to a major football championship at a cost that is not going to break the bank.
If you decide to go then good luck to you and, to make things more exciting, you might as well have a bet to add some spice to what is a trip that might not need much extra but who cares?! As always with big sporting events, the major bookmakers are offering some nice
deals
to get you hooked into their brand, with
William Hill
looking to have the best offer at the moment with a £25 free bet if you sign up. Paddy Power has some good incentives to get involved with money back guarantees should certain results occur.
But recent times have seen football championships be the death of many an armchair football pundit so be warned, there are always upsets as we saw the other day with the much fancied Dutch getting beaten by Denmark. With that in mind, it might be worth going for broke and using the bookies' incentive money to go for an outsider? Russia looked a decent bet in their first game and they will have a lot of support and not far to travel. 2004 saw Greece win (maybe not this time) and Spain could only draw against Italy.
England? Could we?
Probably not but here's to a fun few weeks of football and, if you do decide to go to Poland or Ukraine, then please let me know what it was like and how much you spent!