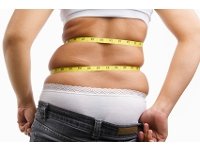 Fashion Tricks that Keep you Looking Trim!
With only a few months to go until summer rolls around, it may be too late to put your 'drop a dress size' plan into action. Luckily you can summon the fashion gods to come to your aid and utilise a few savvy short cuts that will hide a multitude of sins. A top to toe outfit in black is normally the first stop for 'dropping' a few pounds but, as summer and colour are the best of friends, here are a few other ways you can cheat your way to your ideal figure.
Invest in shapewear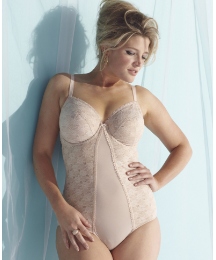 No, we're not talking about the kind of big knickers that Bridget Jones is famous for sporting. Modern shapewear created by companies such as Spandex do away with uncomfortable girdles and are highly discreet. You can choose from tank tops and camisoles to full pieces that help to cover all your lumps and bumps. The resulting effect is equivalent to taking weekend bootcamp full of sweat inducing workouts. The 'no pain no gain' theory definitely doesn't apply here. Try shapewear from
Simply Yours
such as the Naturally Close Body in Standard length for £36 or Gok Wan's sassy slip for £55.
Wear the correct palette of colours

Some colours are more forgiving than others and, apart from opting for dark colours, there is so much more that you can do to ensure your outfit is working FOR you rather than AGAINST you. Try navy blue, dark chocolate or forest green, which can do the same job as black without making you look like you're in permanent mourning. Whether you are going for brave pastel shades or brighter colours, ensure that you sport these colours on the trimmer areas of your body or use these colour choices for your accessories.
Choose the right fabric
Clingy fabric, such as lycra, is the enemy of everyone but supermodels as a general rule. Choose thicker fabrics that give an outline of your figure without giving away too much. Don't shy away from all fitted clothing; if it complements your shape then don't be afraid to go for it. Try these Mama-licious Katja cargo pants from
New Look
for just £30 and team these with a flattering cotton kaftan from your repertoire.
Use patterns sparingly
Colourful and busy patterns can really give your outfit the extra punch it needs. However, while patterns of every variety are always the epitome of fashion, overdo them at your peril. Go with classic, simple patterns, such as floral designs, to give your outfit the wow factor and stick to solid colour everywhere else. Try the Lacey Floral Print Shell Top from
boohoo
for £15.
Picking a shirt with embroidery down the centre or around the hems will also help to distract the eye from bulges or problem areas around your midsection.
Go for the right kind of stripes
Stripes are always in and the nautical look seems to be churned out season after season. Use stripes correctly and you may soon be seen strutting your stuff down the nearest high street with all the confidence of Naomi Campbell. Vertical stripes are definitely the way to go as they help to slim and lengthen your body. Horizontal stripes have the opposite affect and add more inches than necessary. Try the vertical black and white stripe leggings from
River Island
for just £16.
Choose the right style of jeans
Most modern wardrobes are filled with a dizzying array of skinny jeans and, while this has become the jean style of choice, 'skinnies' definitely have a habit of giving us that unique 'muffin top' look. Try alternative styles such as 'boyfriend' jeans or even wide leg styles that hark back to the glory days of the 70s. Washes are also important as, with any other item of clothing, darker colours are probably your safest bet.