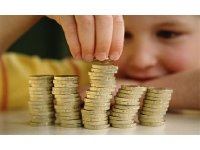 Getting a Head Start on Savings: Investing in Your Children
With financial situations being particularly stressed at the moment, it seems that a large number of people are taking the initiative to open a savings account for their children before the child is even able to walk.
According to Lloyds TSB, 26% of parents opened a saving account for their child before the little one reached the age of two years. A large number of these parents (51%) desired full control over their child's savings account in order to ensure the money is managed financially.
By opening a savings account for a child, parents are able to help ensure that money is saved in order to fund future expenses. These expenses could include university fees, car insurance and holidays.
However, the research showed that there was a distinct difference between what age parents thought their children would be financially responsible. A massive 70% felt that this would not occur until the age of twenty, whilst a smaller 33% said that they would trust their children with their savings from the age of sixteen.
When it comes to opening a savings account for your child there are a number of ways in which you can ensure they get the largest possible return on their investments. The best way to do this is by comparing the
types of savings accounts
offered in order to find the best deal.
Children are likely to have little or no outgoings, meaning that a number of accounts which do not permit withdrawals for 'set' time limits could give them great interest rates. This would lead to increased funds and give children a healthy amount of money on which to build their future.
According to Lloyds TSB, an astounding 89% of parents felt it was their responsibility to teach their children how to manage money, feeling that opening a savings account for them was the first step in doing this.