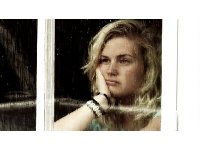 How To Be More Productive!
I don't know about you but this gloomy weather is seriously putting a dampener on my productivity around the house. The dirty laundry sits in the hamper for days and only gets washed because nothing passes the sniff test, I eat cookies for lunch instead of a real meal because everything else requires preparation and blog posts don't get written until the very last minute (many apologies to my dear editor!)
When it's raining outside, all I want to do is stay in my warm bed and watch movies until I am so hungry that I'm forced to find my way into the kitchen. Thank goodness I don't have any children of my own yet or else they would have to fend for themselves. Unfortunately, it's not possible for me to waste every hour away just because the skies are cloudy. Everyone knows that the more productive you are, the more
money you can save
, for example, by cooking your own meals instead of take-outs or packing lunches instead of using the school or work cafeteria. With that in mind, here are a few tips on how to be a little more productive at work and in your home (even when you really don't want to be).
Play a little background music
that fits what your task is: I think Adele's crooning is absolutely beautiful and perfect for a rainy day but her tunes aren't really suitable if you're doing some heavy cleaning in your house. Try the free website,
Stereomood
which describes itself as "the emotional internet radio, providing music that best suits your mood and your activities." You simply choose from a wide range of 'moods' and enjoy the playlist that fits.
Reward yourself
when you finish a task: While in school, I would always wait until the evening before a deadline to start on my papers. I was a procrastination master even though I would curse myself every time. What helped me get through an arduous writing session was rewarding myself with something after I finished each page, whether with a
piece of chocolate
or watching a bit of television.
If you're stuck on something
, move on: Sometimes your mind goes blank and you can't move forward. Allow yourself a break to refresh your brain so that you can be more productive later.
Make a list
: My husband used to make fun of me for my incessant list-making. After more than seven years together, I have finally rubbed off on him. We find lists to be helpful because you can visually see what you have accomplished and what more you need to get done. Also, it is so satisfying crossing something off when you have completed the task.
Stay organised
: Lists are a fantastic way to get organised. It's also important for you to get rid of any clutter because that can be really distracting and important things get lost in clutter!
Turn off the television
and internet connection: I used to try to convince my mum that I could do homework and watch television at the same time but she never believed me. Multi-tasking is not my forte so I have to get rid of any distractions. The greatest distractions for me, however, are
Facebook
and various blogs. One link leads to another, which leads to another and yet another site. Haven't we all fallen into that trap? Turn off your laptop's WiFi connection so you have one more step to do before opening up your internet browser - it might just be enough to deter you.
If you're like me and the increase in grey weather means a decrease in productivity, please share any tips you use to keep motivated!