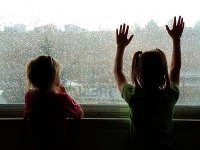 How to Keep the Kids Out of Trouble on Rainy Days
My husband and I don't have children, which is probably a good thing as I can't spend more than two hours with other people's kids. I've actually timed it. One hour and 59 minutes with your five year old and I can be completely pleasant. For two whole hours your pesky kid can scream and throw tantrums as much as he likes and then I stop trying to hide my wincing and looks of disappointment. Two hours is the limit for me before I can no longer keep a fake smile on face when they put their sticky hands on my glass dining room table. One minute later and I start complaining of headaches and become crabby.
I hope our own children will be the most well behaved kids on the block. However, my constant judgement of other people's parenting will probably result in me having the kid who eats playdough or decides that biting others is a good form of communication. Isn't that how it always plays out?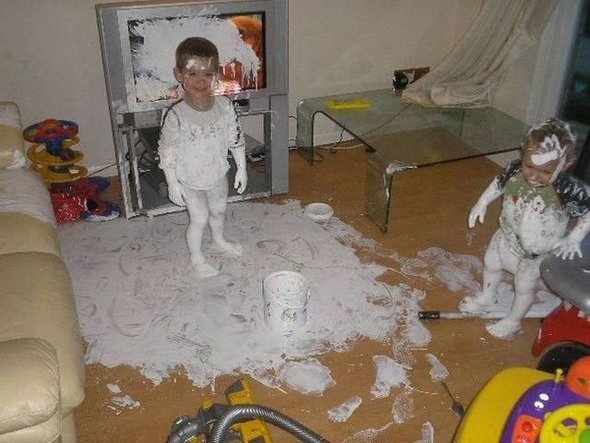 However, even though I only have a fur baby to worry about, I've spent enough time with my friends' offspring to imagine how stressful it must be to entertain children indoors when it's raining outside. You can't exactly tell them to go ride their bicycles through the puddles as I'm guessing that would be classed as bad parenting. So, instead of giving your children an excuse to play video games all weekend long due to the gloomy weather outdoors, here are some ideas I've collected over the internet to keep them occupied while you do that last load of laundry.
Colouring Classic: Younger and creative kids love to colour. Set out their washable markers, crayons and colouring pencils and let them go at it on some paper. If your kids need more direction than a blank page, print out some free colouring pages from the net. Crayola's website has a variety of choices, including Disney characters and even educational pages. The other thing you can do is visit a craft shop like Yellow Moon for fabric markers, buy a few cheap t-shirts (Tesco sells plain white tees for just a couple of quid) and let them design their own clothes to wear.

Super Spy Challenge: Have little ones that aren't happy just sitting around? A clever blogger threw a super spy training birthday party and set up a laser beam challenge for the kids. She attached red streamers across a narrow hallway and had each child try to get to the other side without touching any of the "laser beams". You can also use wool for this challenge and bring out the 007 in your children.

Little Chef: Instilling a love for cooking in your children at a young age will help them appreciate food more and will also allow them to be more independent when they get older. Pick out a favourite and simple recipe and let your son or daughter get their hands dirty. Teach them how to make measurements and the difference between folding ingredients and mixing. It's a great way to bond over a project you can accomplish together.

A Collapsable Playhouse: This project takes a lot more preparation but you can enjoy it for years to come. Another creative blogger constructed a playhouse made out of PVC pipes for her children and also made a fabric slipcover to go over it. You can use directions from this separate blog to make your own playhouse. Because you can take it all apart, this is the perfect addition to a flat with little space available. I would have adored this as a child!

Those readers who actually have children of their own, what other rainy day or bad weather activities can you think of so that I can save them in my "Future Mum" folder?