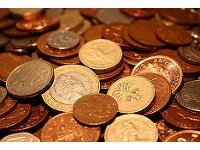 How to Spend as you Save
Spending and saving can seem like contrary terms but there are several ways that you can add to your savings spot while indulging in a few luxuries and spending on everyday goods. For example, today, I spotted a bargain flight to Vietnam that had the added bonus of two free internal flights in the country. Anyone who still needs convincing that parting with their cash is a guaranteed way to boost their savings should read on.
Holiday out of season
Holiday
resorts all have their own peak seasons but many enjoy glorious weather throughout the year. If you can bear to hold off until September, you can take advantage of cut-price hotel rates at a number of long and short haul destinations.
Club together
Take advantage of group discounts on anything from meals to
travel
.
If you are travelling with 3 or 4 people you can travel for the price that two adults would normally pay on various off-peak ticket types.
If you are planning on making a meal at home or hosting a BBQ to take advantage of our recent spell of hot weather, ask each person you invite to bring along drinks or food. You may be able to fill your cupboards with a healthy stock of leftovers.
Change your spending habits according to current deals
Keep your eyes open for 'buy one get one free' deals which may be on offer and stray from your favourite brands if there are cheaper deals available.
If you usually love holidaying on the Norfolk coast but have found a spate of deals on mini breaks to Devon and Cornwall, you may have to adjust your holiday plans accordingly.
Switching between different providers who offer new deals (such as ditching your Sky package for a Netflix contract) or scouring the internet for the cheapest gas and electricity provider or fixed rate mortgage could all save you more than a pretty penny.

Buy in bulk
Hopping on the
ferry
to France to buy your quota of wine for the month could mean that you get hold of top quality tipple for £5 a bottle. A friend recently made the journey to France to buy enough alcohol for the 80 guests at her wedding and each glass drunk was met with nods of approval from the wedding party. You can bring back a staggering amount, legally and this includes 90 litres of wine (only 60 litres of this can be sparkling wine), 10 litres of spirits (whisky, gin, vodka, etc.), 20 litres of fortified wine (such as port and sherry) and 110 litres of beer.
Buying some of your weekly staples such as cooking oil or rice at a local cash and carry can also slash your weekly spend.