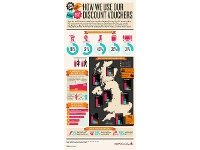 Infographic: How We Use Our Discount Vouchers
The way Britain shops is changing with more and more people realising they can get a great deal on everything if they search hard enough. Savoo wanted to find out how things had changed over the last couple of years so we asked the people of Britain the same questions about their shopping habits that we'd asked them a couple of years ago to see what the difference was. The results are illustrated in the below infographic and we think they make interesting reading!
You can see the thing people really want to save money on is groceries which makes sense but you can also see that people are no longer embarrassed about using vouchers or coupons. Will this see the UK follow in the steps of the US when it comes to coupons? Only time will tell...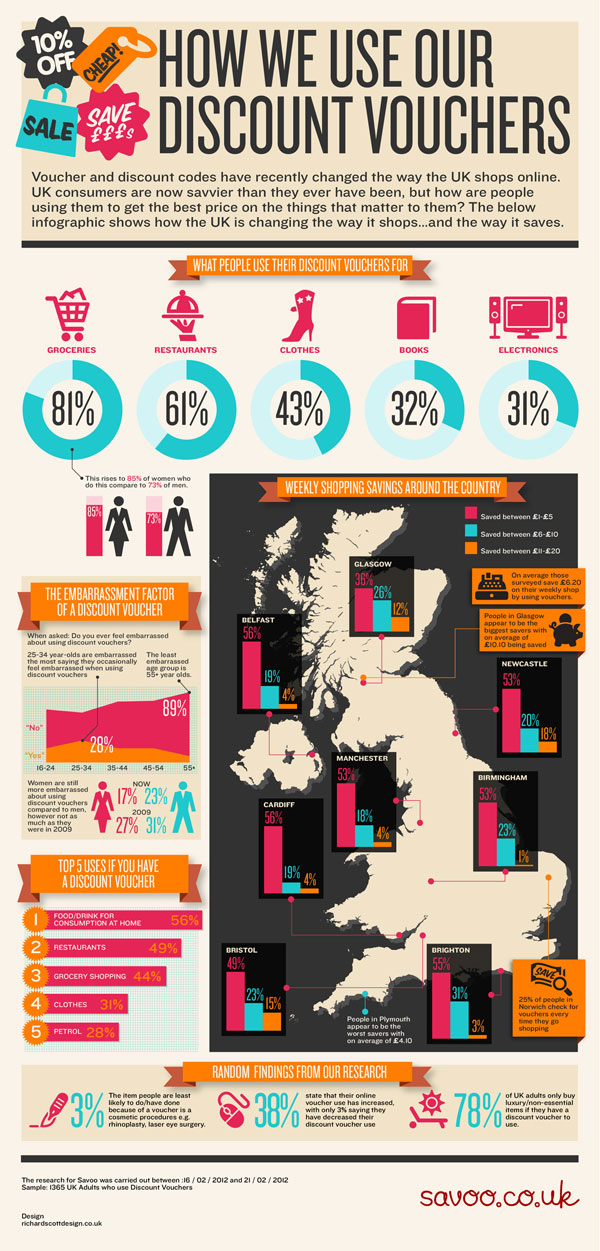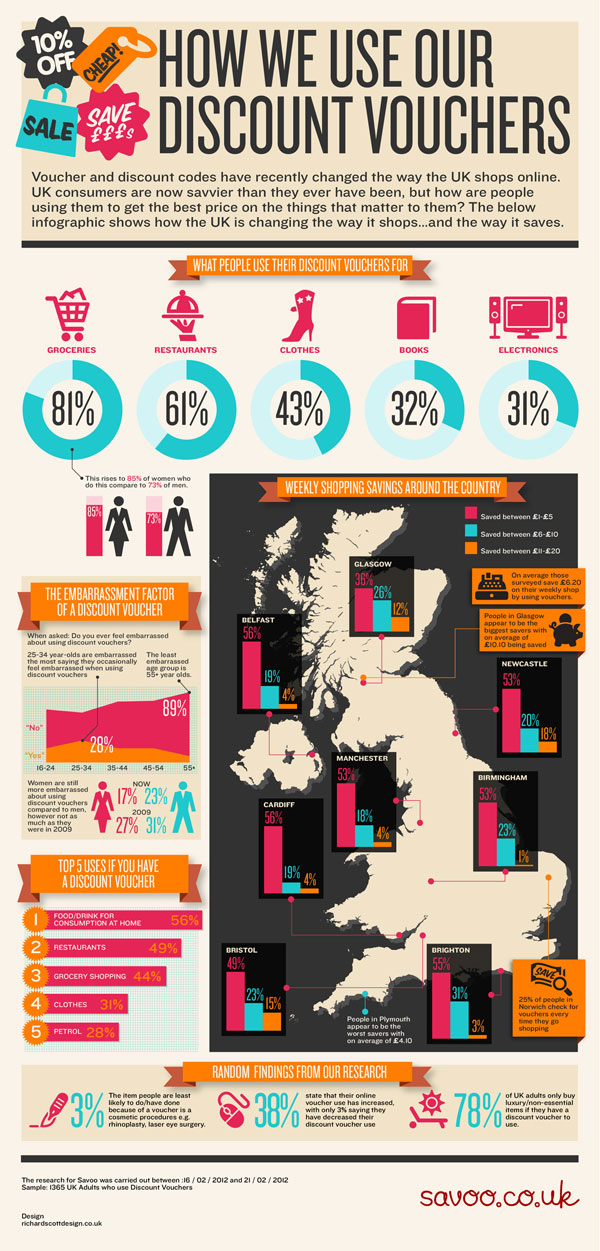 Produced by
Savoo.co.uk