Living in a foreign, far-flung land is something most of us dream of from time to time. Maybe it's the new sights and sounds, the different cultures or just the better weather. Advances in technology over the last ten years or so have made the world a much smaller place. We're now able to chat face-to-face with someone on the other side of the world with just the click of a button.
So, relocating to another country does not pose the same challenges as it once did. Friends and family are just a Skype away and travel prices are very reasonable.
But, if living abroad is on your to-do list for life, where would you go? Before you make any decisions, it's probably a good idea to take a look at some research into the most expensive cities for expatriates.
Tokyo, Japan
A survey by consultancy firm Mercer has found that Tokyo, Japan is the priciest city to live in if you're not actually a native.
With its high-tech reputation for all things innovative and robotic, Tokyo is a notoriously expensive city to visit on holiday. But it seems that even if you make it your home, you'll still be paying a very high price.
Everything from the day-to-day cost of living to the price of rented accommodation will put a considerable dent in your wallet. But there's no denying that it is a very, very cool city.
With more than 2,000 square kilometres to explore, you certainly run out of things to do no matter how long you're there.
If its
gadgets and gizmos
you're after, there's nowhere better to be in the world. Head to the Akihabara district to immerse yourself in cutting-edge technology and seemingly endless electronic superstores.
Europe
If you are planning a move away but not quite as far as the Far East, Europe has a wealth of contrasting cultures right on Britain's doorstep, with deals on
cheap flights
are generally available.
While three European cities featured in the top ten most expensive cities for foreigners, the majority have got cheaper since last year.
"Despite some marked price increases across the region in the first half of last year and widespread increases in VAT charges, most European cities dropped in the ranking," said Mercer's Nathalie Constantin-Métral.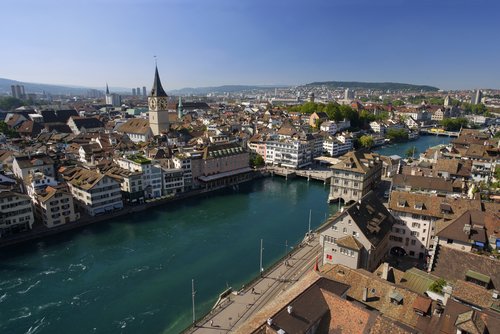 "This is mainly due to the unstable economic situation across Europe which has led to the depreciation of most local currencies against the US dollar. Countries badly hit by the Eurozone crisis, including Greece, Italy and Spain, have also experienced drops in rental accommodation prices."
The three cities to feature in the top ten were not at all surprising. Mosow, Geneva and Zurich all featured, with Moscow ranked as high as 4th.
These cities may offer a high-class lifestyle set against a beautiful backdrop but, for me, there are far better living options to be found on the continent.
When I visited Istanbul in Turkey, for example, it was easy to see that it would be a great place to live. I was only there for two weeks but that was more than enough time to get to know this vibrant city.
A vast city spread across the Bosphorus, a strait separating Europe and Asia, Istanbul is a city alive with culture, history and modern life.
The suburbs go on for miles and miles but be sure to head for Sultanahmet Square. Here you'll find the iconic mosques that appear on almost every postcard from the city.
With the Hagia Sophia Mosque and the nearby Blue Mosque, the grandeur of this part of Istanbul will not fail to take your breath away.
The area also has plenty of bars and cafes where you can while away the hours sipping on Turkish tea and smoking water pipes.
Life in a foreign land is something everyone should try but, as the research shows, it can get pretty pricey. So, be sure to pay a visit to your city of choice before upping sticks and
flying
off to Europe permanently.