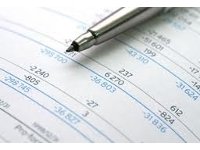 Plans to Send your Wages to the Taxman Before you get Paid
Employers could be forced to send all your pay directly to the government so it can be taxed before it gets sent to your bank account. The move to replace the Pay As You Earn (PAYE) taxing system, which has been in effect for over 66 years, is aimed at reducing the current problem where nearly 10% of cash owed goes unpaid due mainly to blunders by HMRC.

Currently, employers withhold tax from your wages and pay the government, providing information at the end of the year. The new system would mean the government would have access to your bank accounts so that, once they've deducted the taxes themselves, they can place the money in your account.
While there's no doubting the current PAYE system is in desperate need of modernising, to introduce this new system will cost billions of pounds and could leave us all vulnerable to having our banking details hacked. The HMRC has had several high profile security breaches and system errors and the centralised storage of so much data would leave it a sitting duck for cyber crime.

As of yet no decisions have been finalised, so what do you think?