Remember the days when you would just throw your empty baked bean tin straight in the bin once done with it? Do you remember being in the office before you had to pull staples out of letters before you throwing them into a bin? Gone are these days so, hooray, right? Well, yes but, as a nation we still dispose of nearly 300 million tonnes of waste. It's completely unsustainable so we need to do more to help both the environment and, consequently, our wallets.
So, how can you make a difference? Well, I've pulled together my favourite 'green' blogs to educate and inspire you into recycling, upcycling and generally becoming more environmentally friendly.
Do the Green Thing
Looking to lead a greener life? Need some inspiration on how to take small steps to making a big difference? Take a look at
Do The Green Thing
. They offer seven steps to becoming greener via video content, which is really clever and very funny. Seven easy things to do to make you more environmentally friendly. Who said being green wasn't fun?
Phones4U

Not so long ago I came to the end of my tether with my smartphone. I don't want to mention names but the fruity phone just did not live up to all I was promised. After failed attempts to communicate my frustration to my provider, I decided to take a trip to
Phones4u
(does the hand dance) to see whether I had other options. Lo and behold, I did! Long story short, within 30 minutes, Phones4u had
recycled my old mobile
in return for a brand new shiny one. I didn't have to pay much for the luxury of a new phone plus it felt good that my old phone was going to be recycled and re-used elsewhere.
The Rubbish Diet
Are you unsure what all these symbols mean on food packets? Do you struggle when it comes to binning your waste in the right coloured box? Well, panic no more. If you're prepared to make small changes to the way you see the products you buy, then
The Rubbish Diet
has a really great challenge that will see you change the way you think and eat. It'll also teach you the ins and outs on how to dispose of everything.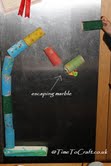 Time to Craft
With the summer holidays approaching almost as fast as the awful weather, entertaining the children this summer could leave you, tired, dazed and, more than likely, out of pocket. But thanks to
Time to Craft
you may have just been thrown a lifebelt. Have a look at their website for some great ideas on how to brighten up a jumper using old material, how you can make jewellery from crayons and even construct your own magnetic marble run. There are plenty of ideas on Time to Craft which should keep the children busy for most of the summer break.
Little Green Blog
Little Green Blog is the mind, body and soul blog that encourages us to become more sustainable by promoting green living, water conservation and waste reduction. If you would like to know how to reduce your carbon footprint and train your mind to think more green, then have a look at
Little Green Blog
. You can even contribute to their community by answering questions in their discussion forum.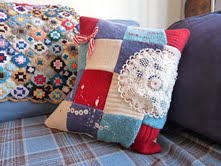 Sew Recycled
If you fancy trying your hand at new craft or learning a skill that you can enjoy doing at home then have a look at Sew Recycled.
Sew Recycled
offers easy-to-follow tutorials, textile and needle workshops and even instructions on how to make my personal favourite tipple, Sloe Gin! So, if you have a bag of clothes waiting to go the charity shop, take a moment to reconsider… with a little help form Sew Recycled they could be turned into a lovely mismatched cushion or even a quilt.
National Geographic
As a child I was always told to avoid using aerosols by my mum. I was told that they burn a hole in the ozone layer and I imagined this growing hole that would one day suck us all up and we would be gone, never to be seen again… so of course I never used aerosols. Now, it's up to you whether you believe this theory or not but my mum's been right about most things in my life so I'm not going to try my luck! However, if you aren't sure about my mum's theory then have a look at
National Geographic
for some answers. Enjoy watching video footage of animals in the wild, learn about the different environments around world and find out more on how your everyday actions effect the world we live in.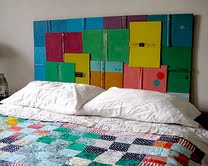 Recycle This
Have you got something at home that you know has the potential to be something new even though the primary function of whatever it once was has gone? Well, check out
Recycle This
because they'll probably have the answer. With an active community of enthusiastic recyclers and money-saving warriors, you won't be left wondering what to do with your old items. Not only is this a great site to inspire you but it's also a fantastic way to meet and talk to like-minded people. Best of all, it's completely free! So why not share your ideas and help someone else today.