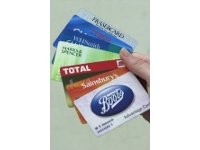 Retail Secrets: Vouchers versus Loyalty Cards
Bargain-hunting Brits are always looking for ways to save money and that means we may be enticed into the world of vouchers and loyalty cards. While the benefits of these may seem clear from the outset, are they really as good as they claim to be? And which is the best option for those looking to save some cash?
Loyalty Cards
The most important thing to remember about these is that often the saving you get will not be that large. A free coffee after you have purchased ten cups, whilst still a benefit, is hardly going to set the world on fire.
This doesn't mean you shouldn't use them of course, merely that you need to exercise caution to prevent spending more money than you save.
The best piece of advice I can offer is to accept
loyalty cards
where they are offered but not to go out of your way to use them.
If you are a person who finds they have three separate cards for the same establishment then ask the staff members to transfer all of your accrued stamps onto one card. Many places will be happy to do this, making sure you don't miss out on savings.
Vouchers
The other main alternative to saving money is vouchers and these have far less downsides. Of course, you need to read the small print carefully and be cautious around vouchers which only offer you a discount if you spend a set amount.
Vouchers
are available in a number of different formats, offering diversity and versatility to customers. Many retailers will offer vouchers and discounts as promotions which can be used by everyone, whilst others may offer exclusive discounts to loyal customers.
This means loyalty cards or store cards could see individuals receive discounts and vouchers, making them all useful products when it comes to saving money.
The most important thing to remember is to look at the offer closely and make sure it is worthwhile. If there are a range of vouchers or discounts available for the same retailer then get your calculator out and do the maths to ensure you select the one which offers the biggest saving.