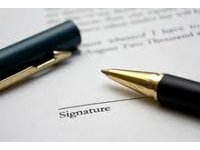 Saving Money on Credit Cards and Loans
With a number of UK families feeling the financial pinch over recent months, credit cards and loans have begun to seem like easy solutions to money worries. However, how can you make sure that you are getting the best possible deal on your financial services and what steps should you take to get the best value for money?
The problem is that the world of credit cards and loans is incredibly competitive with a whole host of different options available to you. Therefore, finding the right product can be difficult and many people will simply select the first good offer that comes their way without adequately researching and investigating the market first.
Market Research
When it comes to researching the market you need to be aware of what sort of products are available and which are best suited to your particular financial situation. There are a number of different forms of personal, unsecured and secured loans available as well as a whole host of credit cards, pre-paid credit cards and even travel money cards.
The most important thing to do is to consider all of the options that are available and seek professional advice as to which is best for your situation. Financial advice is perhaps the most important step you should take when reviewing your financial situation and considering new products. This is important because professionals will be able to recommend the type of product you need and will help to ensure you get the best deal.
Product Research
Once you have established what type of credit card or loan you are after, you then need to find a specific product. There are a plethora of providers who offer money lending services nowadays so finding the best one for you can be difficult.
Always conduct
price comparisons
in order to get an overview of which products offer the best value. A number of these can be done online, facilitating the comparison process by making it easier and less time consuming.
Always look out for special promotional deals as well. Remember that a number of these will only be available for a limited time, meaning that you have to act fast to avoid disappointment. However, there is a huge different between making a quick but well informed decision and simply acting in haste. Never be tempted to accept a deal simply because it is ending soon – you may find out that it isn't as great as it seems.
Terms and Conditions
The small print still manages to catch a number of otherwise conscientious consumers out every year. This is because reading the terms and conditions can be both tedious and laborious.
However, you should always make sure that you are fully aware of what you are signing up for. Never consider purchasing a product unless you know exactly what you are required to repay and when.
It's a good idea to get someone else to read through the terms and conditions with you as an extra pair of eyes can often help to spot things which are otherwise overlooked. Discuss the product with the provider or a financial advisor if you feel it is necessary in order to understand it fully.
The things you should look for most are:
What the interest rate is and how long will it be at this rate for?
How often will the interest rate be altered?
What is the repayment schedule? When do you make repayments and how much for?
What is the maximum amount of money that you can borrow/spend?
What period is the loan/product offered for?
Added Incentives
The last thing which you should consider when looking at
credit cards
and loans are what added features and incentives they come with. A number of providers will attempt to sweeten their deals with a number of tasty looking benefits. These can be anything from discounts on their other services, free products or even discounts on services or goods offered by other providers.
When it comes to thinking about what additional features and services are offered, it is important that you don't let them carry too much sway. This is because a number of people never take advantage of these extra offers and therefore buy into a kind of false economy. Always give detailed thought to whether you are likely to use the additional services which they are offering.
Always compare credit card products and
loans
based on their interest rates and primary features first, regardless of their other features. Then, once you have narrowed down your selection to a few options, you can use these features as the deciding factor. This will ensure that you get a deal which offers you the best possible value, while also having features that are likely to be useful for you as well.