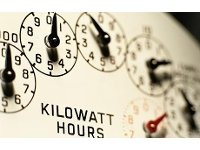 Staying Warm for Less this Winter
By Marc Lockley, Guardian Online Columnist and Author of "How to Pay Less For More"
It took a while but we got there, winter chill is kicking in and the heating systems are beginning to ignite but soaring costs have meant around 4 million homes in England have been hit by fuel poverty which is measured by a homeowner spending 10% or more of their income on fuel.
Benjamin Franklin once said "in this world there is nothing certain but death and taxes" though I feel rising energy costs could soon be added to this quote. To thwart escalating prices over the last eighteen months I have looked at practical ways to save and my efforts have been rewarded with £180 annual saving. Considering the recent price hikes, I'm pleased with this.
One area I have not reviewed for a while is my energy supplier. Many people suffer from buyer apathy when it comes to energy but, ironically, will go to surprising lengths to save a fiver off a DVD. Taking time to review your supplier via a
comparison site
could be financially the best hour you spend; think of it as an hourly rate, potentially £200 for sixty minutes of your time.
Insulation is a key energy saver and the Energy Saving Trust believes that you could save up to £175 a year on loft insulation dependent upon the size of your house so it's worth checking out what can be insulated from lofts to walls and doors. You may be eligible for a grant via the
Warm Front Scheme
which provides heating and insulation improvements to households on certain income-related benefits living in properties that are poorly insulated and/or do not have a working central heating system. Also check with your energy supplier as they may be offering free insulation.
I enjoy saving money and reducing energy bills has become a bit of a game. Each quarter an email drops into my inbox from my energy supplier and the graph shows the savings I made compared to the same quarter last year.
It's so often about the simple things. I turn off all unnecessary lights, constantly climbing the stairs and flicking the switches in the children's rooms; it keeps me fit! Dimmers are set to what's required for the task at hand, not automatically on full. I also make sure curtains are drawn as darkness falls to help keep warmth in and cold out and have draught excluders for the same purpose.
The thermostat has been turned down a couple of degrees; still acceptably warm, I may not walk around the house in shorts anymore but my bills are considerably lower. Our thermostat for the temperature on the hot water is also set so the water is hot but not scalding.
During the summer I tried the most daring of tasks by adjusting the hot water switch. Where I used to have the hot water on for forty five minutes, I decided to experiment. Without the knowledge of my wife (who used to shower last) I reduced that to forty and then to thirty five minutes. When I bought it down to thirty minutes, I wisely swapped places with my wife in the shower rota just in case she encountered sub zero water and I gained a week's worth of extra housework as punishment! With winter coming, the timing is likely to increase but I will still apply the same theory.
Central heating
is now beginning to play a part, we currently don't have the heating on most weekday mornings as it seems unnecessary just to get dressed, have breakfast and walk out the door. In the evening I put it on for around ten to fifteen minutes less than I previously did and no-one notices the difference. Now this will change as the temperatures drop but I will continue to test out how long it takes to heat the house to a good temperature, observing how long it takes to cool down.
I have also taken lessons from my wife. I used to think I filled the dishwasher. However, she takes it to a new level, stacking and angling saucepans in gaps I never knew existed and it still cleans the dishes perfectly. Now I maximise the use and save around 2 washes a week. The same could be said for the washing machine.
Can I lower it more? I'm sure I can. For example, we have over 30 wall or ceiling lights and with
energy saving light bulbs
lasting up to 12 times longer, the savings a year could add up to a small fortune.
What about your energy saving tips? Use the comments section below so everyone can share in the enjoyment of reducing energy bills.