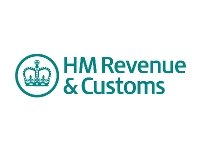 Taking The Rough With The Smooth: Tax Rebates
Thanks to a new computer system, discrepancies over tax payments have been spotted for the second year running. But, whilst approximately 6 million people are in line to receive a £400 rebate, an unlucky million could find themselves facing a £600 bill.
Whilst the rebates will be welcome news for families who may be struggling in the run-up to
Christmas
, the £600 bill could spell further bad news for the estimated 1 million that will be affected. The current situation regarding tax is, therefore, something of a double-edged sword for consumers, with households anxiously awaiting letters to see where they stand in the whole scheme of things.
However, for those worried that a £600 bill will be heading their way, there is some comfort. HMRC are keen to stress that they did not expect households to pay any overdue
money
in one hit and stated that adjustments to tax codes will allow the amount to be paid over a longer period of time.
With interest rates currently totting up to a hefty 5% and the prices of food, fuel and
household utilities
rising, many households are already struggling to keep on top of their finances as it is.
The tax repayments are estimated to cost the government as much as £2 billion, with HMRC hoping to have all of these affairs settled by the end of next year. The rebates and payments currently in question date back to discrepancies from 2007, or earlier in a few cases and will include interest charges. An HMRC spokesman explained that the association is attempting to "[get] cases that were left unreconciled up to date as quickly as possible" and stated that "owed money will be paid back with interest".

What Do You Need To Do?
For those who feel that they may be owed, or owe, money then there is nothing you need to do. HMRC will be sending letters to affected individuals detailing what, if any, money they owe or are due and payments will be made automatically.
HMRC were keen to stress that they appreciate the disruption and distress this situation could cause to individuals. They explained that the new system, responsible for identifying these discrepancies, will reduce the number of incorrectly taxed cases in the future, leading to a fairer and more accurate tax system.