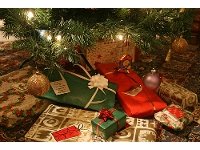 The Adequately Frugal Christmas Gift Guide!
Two weeks ago I made some simple suggestions for what gifts the fashion clueless can give to fashion lovers. Well, not to be outdone, Vogue USA has gone ahead and released a gift buying guide thoughtfully entitled 'The Perfectly Extravagant Holiday Gift Guide'. Chances are you haven't even seen it - as I said the guide is available to US audiences only (although you can check it out online for a laugh!) Notably, 'The Perfectly Extravagant Holiday Gift Guide' ignores the fact that, except for China and India and maybe Germany, the whole world is in an economic recession and extravagance is not the order of the season. Still, there are some really,
really
nice items in the guide so I thought I'd try and find you something similar for much less money!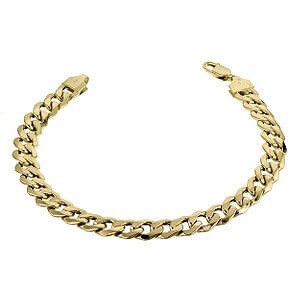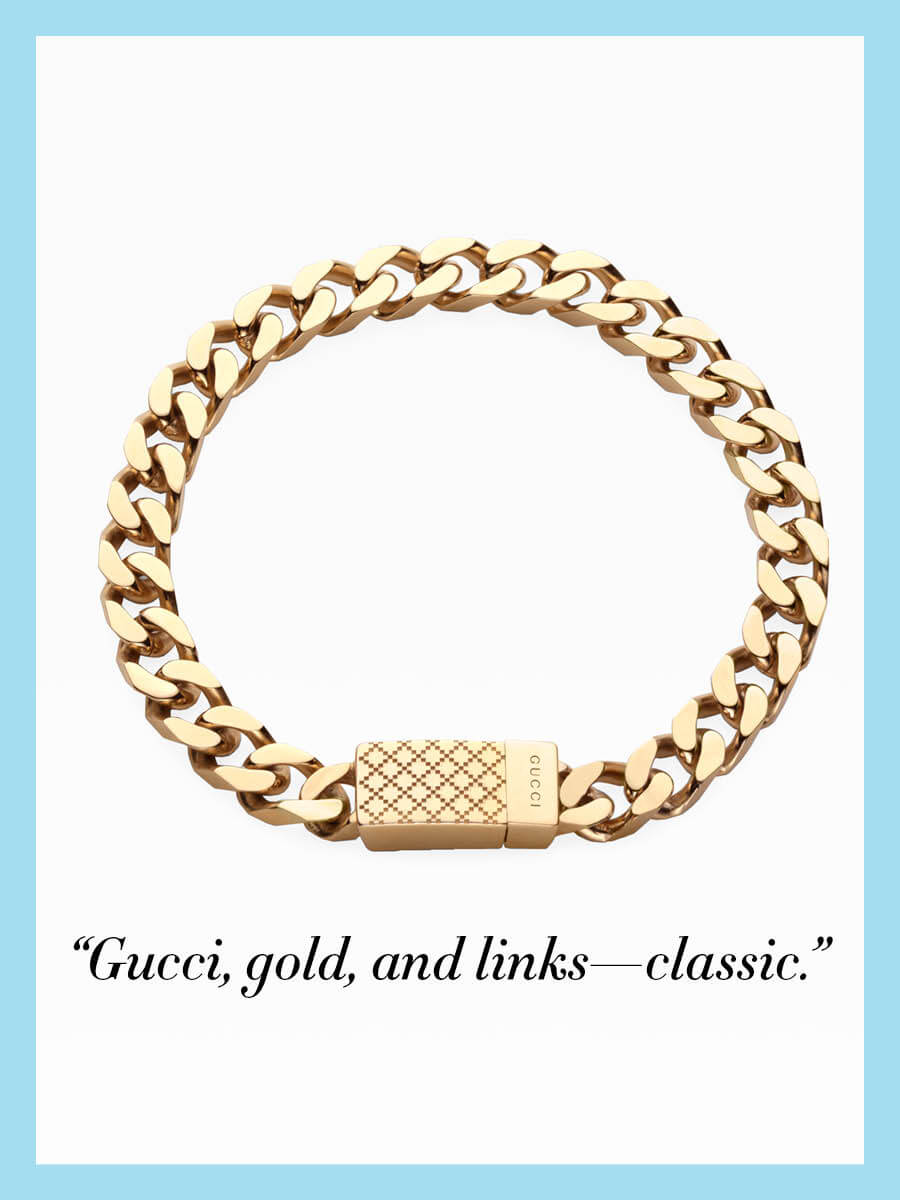 Gold at a Fraction of the Price
Vogue suggests this 18k yellow-gold Gucci Link bracelet on the left, retailing at £2,230. Lovely isn't it? Yes but you can also find multiple gold link bracelets like this one on the right, available for under £200 over at
H. Samuel
. Of course, it doesn't say Gucci on it but unless you point this fact out, nobody will notice.
Laptop Cases for a Third of the Price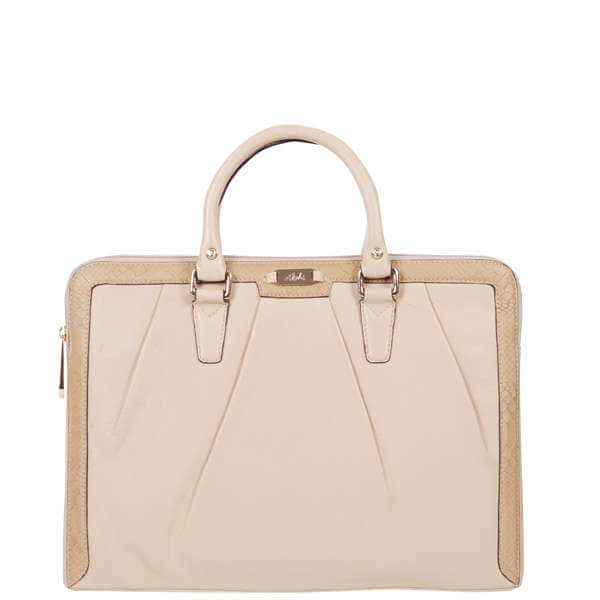 Next on the list of ridiculous wishes is a white leather laptop case in a crackle print, yours for just £254. Here's a thought: When the case you're carrying it in becomes almost as expensive as the computer itself, you're doing something wrong! Keep your computer close at hand while making the receptionist jealous with this
Cranley Leather Snake Effect Laptop Bag
, available at Mybag for just £69.99.
Water Is Free!
Believe it or not, this bottle of water will cost you £5! Five pounds! What else can you do with a fiver? Anything you can think of is better than buying a bottle of water, I don't care how well it sparkles. Tap water is free but if you want to pay for it, I'm pretty sure
Tesco
has water for under a fiver!
The Price of Shoes...
I love shoes, so I am no stranger to Manolo Blahnik's. Yet I still find myself balking at the thought of buying a rhinestone buckle heel that will cost more than this month's rent. This grey satin number is stunning but what good is it if I can't afford cab fare or even a ticket for the underground after spending all my money on shoes? Instead I picked up this faux rhinestone black satin pump from
Moda In Pelle
on sale for £49.95. Then I bought a dress and earrings to match.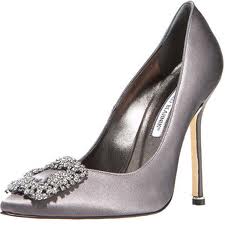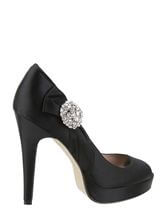 These are a few items that you might enjoy getting or giving this Christmas that won't leave your purse empty for the moths. Go ahead and spend time looking through Vogue's big book of indulgent gifts for the posh, dreaming is fun but don't get caught up in thinking nice things always come with a hefty price tag. There are many merchants eager to sell you nice things at much nicer prices.