The Rise of the Mid-Haul Destination
Whether you love 14-hour flights or loathe them, if you have a penchant for long-haul destinations then they're a necessarily evil. While the blow of a lengthy flight can often be softened by a sumptuous airline menu, a multitude of movies to choose from and the knowledge that you'll be heading to a land of palm trees and sandy beaches, I still get that niggling feeling that my time could be better spent.
So, you can imagine my delight when I heard the term mid-haul being bandied about in lists of destinations that were both cheap and cheerful.
Mintel, the leading market research company, spotted the trend for mid-haul holidays to Turkey, Morocco, Egypt and Middle Eastern destinations, including Dubai and Oman, a few years ago. It argued that they offered affordable prices and year-round warm weather.
Budget airline
easyjet
offers flights to both Morocco and Egypt and, while I have only travelled to sample the turquoise waters and flavour-packed cuisine of Turkey, sacrificing no more than four hours of my life for a flight to Dalaman, I am now ready to assert that the Mediterranean was 'so 2011' and dive head-first into the unchartered waters of the mid-haul holiday.
Here are just some of the ways that you could do a mid-haul break in style:
Marrakesh, Morocco
Marrakesh is the new destination of choice for young urbanites looking for a
weekend break
which they would be happy to brag about to family and friends. The city got the seal of approval recently when it featured in an episode of the reality show Made in Chelsea. Marrakesh appeals to all the senses, with a heady mix of colours and fragrant spices. Make your way to the action-packed Djemaa el-Fna in order to try out your haggling skills in one of the numerous market stalls. For a touch of glamour, head to the Piano Bar in the mammoth Hotel les Jardins de la Koutoubia. And in the modern neighbourhood of Guéliz, you can eat and drink to your heart's content at Le Grand Café de la Poste, Kechmara and Café du Livre.
Sharm El Sheikh, Egypt
Sharm El Sheikh is a diver's paradise and the region's crystal clear waters are teaming with rare tropical fish, exotic underwater flora and stunning corals.
Travellers can also enjoy miles of sandy beaches and a number of thrilling activities to keep holidaymakers on their toes including windsurfing, horse/camel riding and desert safaris.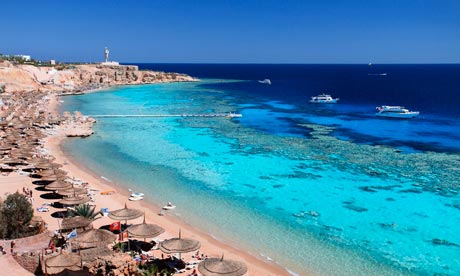 Sharm El Sheikh is divided into three key regions which all offer their own unique charms. Na'ama Bay is ideal for travellers who want take things at a more leisurely pace and enjoy a walk along the paved walkway that lines the seafront or unwind at many of the 'Sheesha' cafes. Ras Um Sid Cliff is just five minutes from Sharm and is famed for its coral reefs. Sharm El Maya is the name given to the old town of Sharm El Sheikh. This picturesque area is an ideal spot to take one of the many diving courses on offer and is also perfectly placed for national parks such as Ras Mohammed Natural Protected Park and St. Katherine National Park.
Istanbul, Turkey
Friends have come back from stays in Istanbul thoroughly singing the city's praises. Visitors to the city may want to start by exploring the charming old quarter that is dominated by
narrow cobbled streets, old wooden houses and a skyline dotted with minarets and domes.
Those who want to take it a little easier can wind down by puffing on a nargile (water pipe) in the imposing shadow of an Ottoman mosque or marvel at the Byzantine mosaics in the Church of St Saviour in Chora.