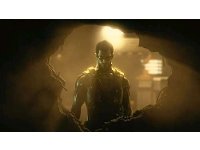 What's New on the UK Game Chart?
The world of gaming is perhaps one of the most competitive sectors there is, with the younger generations being the main target audience of most gaming manufacturers. With so many different games emerging onto an already bursting market, it can be hard to keep up. This means that those of us who are thinking of buying a game as a present are faced with an endless amount of choice. So, what's the answer? Take a look at the latest news from the UK game chart!
For several weeks now (ten to be exact), 'Zumba Fitness' has managed to retain the top spot on the UK game chart. However, the recent addition of 'Dues Ex: Human Revolution' has seen it slip to number two as the newcomer takes pole position.
For those of you familiar with the world of gaming it will be no surprise that 'Call of Duty: Black Ops' still manages to appear fairly high up – currently in fifth position. The highly popular game, which is available on DS, PC, PS3, Wii and Xbox 360 consoles, is currently benefiting from
decreased prices
which is helping to cement its popularity even further.
Other noticeable positions include those held by a range of Lego games; 'Lego Pirates of the Caribbean', 'Lego Harry Potter' (Years 1-4) and 'Lego Star Wars III: The Clone Wars' feature at fourth, ninth and seventeenth position respectively.
Another new addition to the line-up has stormed into the chart at a top position. Rugby World Cup 2011 has ousted Cars 2 (which now appears at sixth place) from third position – reflecting the current excitement surrounding the tournament which begins next month.
For those of us who struggle to keep up with the modern world of gaming (I personally miss the simplistic cartridge powered days of the Sega Mega Drive and the Super Nintendo) there are still a number of great options available.
The Sega Mega Drive: Ultimate Collection (Classics) is not featured on the UK game chart but would be a great gift for those with more retro preferences. It contains over forty classic games from the popular nineties console, offering hours of fun for even the most inexperienced gamers to enjoy.
These games and many others are all available from top retailers such as
Game
and
Play.com
, who are currently offering games from prices as low as £7.99.