Their fundamental pledge
Josie's Dragonfly Trust makes a very real and positive difference to the lives of young cancer patients with limited time. They passionately believe in the importance of happy memories and work tirelessly to make them happen for young people and their families.
The charity provides Cash Gifts and organises Dragonfly Dreams for young patients up to the age of 24 years old, helping families and young couples create precious and lasting memories together.
Their Footprint Fund provides grants for those who are left behind to create something special in their memory, ensuring young people can leave their footprint on the world.
Did you know...
Josie's Dragonfly Trust supports hospitals in 23 major cities across the United Kingdom.
The charity also sends huge boxes of arts and craft activities to children's cancer hospitals and teenage cancer units across the country three times a year. Each box contains up to £250.00 worth of activities to provide relaxation, distraction and a sense of achievement during long stays in hospital.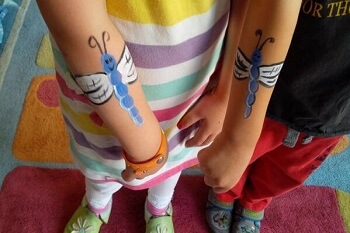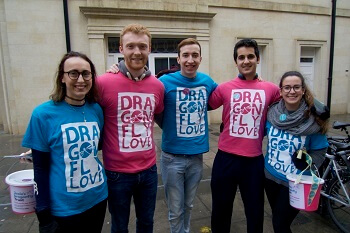 What makes Josie's Dragonfly Trust different
Each request the charity receives is unique to the young person and their team never know what the next request will be, or how quickly they will need to act. Josie's Dragonfly Trust understands how valuable each day is for the young people they support and as a small organisation, they are able to make things happen extremely quickly, often having arrangements in place for a family within 48 hours of receiving the request.
Other ways to support
Volunteer Become a Charity or Digital Ambassador and help to raise awareness of Josie's Dragonfly Trust in your local community and online.
Lend a hand when you can by holding your own event, or helping to distribute our dragonfly pin badges in your local area.
Take on a Challenge With organised events taking place throughout the country, it's never been easier to find a challenge that suits you. Run, walk, cycle or swim and raise sponsorship for Josie's Dragonfly Trust.
Support a Dragonfly Dream Register your gift in kind should the charity receive a request in your area.