Ahhh January…the month of alcohol abstinence, determination to keep New Year's resolutions, erratic exercise regimes and attempted diets.
What a wonderful time of year.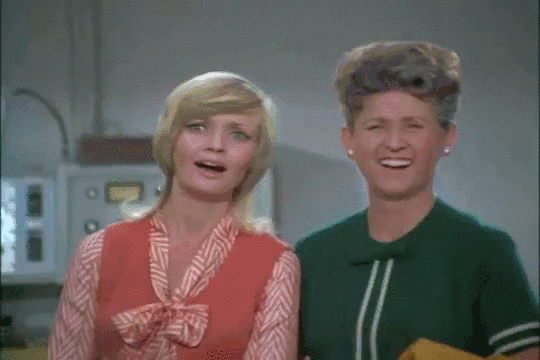 Usually by this point, I'd be the one to have failed at Dry January and spent the weekend in PJs eating hobnobs whilst engaging in a deep and meaningful relationship with Netflix.
But this year has been different. Why? Because I decided to try out the Bodychef Detox Diet.
Why I chose the detox diet
After the excesses of the festive season, I decided that a detox diet would probably be the best way to get fast results, but I wanted to go about it in the right way.
Ultimately, I wanted to lose weight, boost my energy levels, rid my body of toxins and get me back to feeling my best (no big ask?), and I wanted to do this by following a sensible clean eating and clean living plan – not by starving myself or setting unattainable goals or calorie limitations.
After all, that method has not worked for me in the past.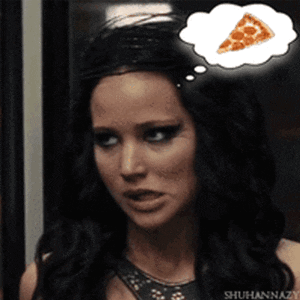 After a little brand research and a lot of googling the pros, cons and reviews of Detox Diets generally, I selected the Bodychef detox diet and ordered up two weeks' worth of the good stuff.
How Bodychef works
Bodychef is a 'diet delivery service' which means that the Bodychef chef's (that's a mouthful – pun intended) prepare and cook nutritionally balanced food which is then individually packaged according to your tailored diet plan. The fresh but prepackaged food is then delivered to your door.
No need to go food shopping, weigh up portion sizes or count calories. Can I get a hell yeah?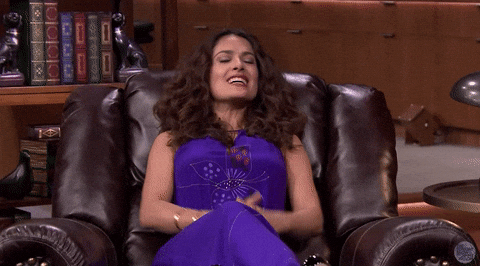 These diet gurus promise to provide all of your food requirements to ensure you receive adequate nutrition plus lose weight and feel great at the same time.
Bodychef tells you to expect to lose 3-7lbs in the first week and up to a stone in a month. Plus it promises to leave you feeling less bloated and with glowing skin. Sounds marvellous.
The Bodychef home delivery detox diet will cost me £17.98 per day (around £53.94 per box), and you can choose between the 1200 and 1600 calorie plans, depending on how much weight you want to lose. I opted for the more intensive 1200 calorie diet option – the fear is real.
Granted, it's not cheap; but if it works, think about all the time and money you'll save not having to try new fad diets that drive you to hell-oumi and back.
Plus you can often find pretty good deals and BodyChef Discount Codes that help you save more on your order.
I scheduled my first delivery to arrive on Tuesday 3rd January and was keen to get started.
Starting the detox diet 
You'll receive an email the day before a delivery is due and the day of the delivery to let you know when to expect your food (within a 1 hour delivery time slot).
If you order up a couple of weeks' worth like me, you can expect a box of detox goodies to arrive every 3 days because everything is delivered fresh.
Now, these boxes are pretty weighty so bear that in mind when choosing where to have your meals delivered. I was particularly impressed with how well everything was packaged and the food stayed cool in the box all afternoon thanks to the ice packs inside (which you can keep, refreeze and reuse – bonus).
I opened the box to find a meal plan outlining what I would be having for each meal on each day, complete with calories per meal, per day, and a brief guide on how to set up, prepare and if necessary, cook each meal.
All the food was individually labelled with my name, the meal (breakfast, lunch or dinner) and the day.
It couldn't be easier. For me to be able to make and enjoy a meal within minutes and know exactly how many calories I'm consuming is amazing. It's thoughtless and effortless dieting that's impossible to get wrong.
Initial thoughts are that there's no way this diet can fail unless you literally choose to swap fresh, pre-prepared meals for fatty food thrills – like this guy.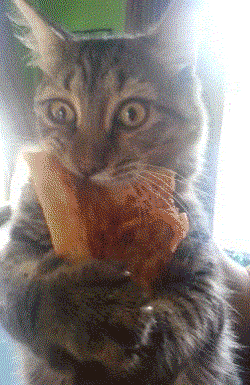 Week one of the Detox Diet
My diet began on Tuesday evening with this little feast; Lentil and Tomato Hotpot (291 cals) with New Potatoes (70 cals), and Pineapple and Mango (83 cals) for dessert.
It took no time at all to heat the dish in the microwave and boil the potatoes, and was tasty, satisfying and a great start to the diet because it didn't actually feel like I was detoxing at all. And I was truly over the moon about the fact that I didn't have to prepare any breakfast or lunch to take to work the following day because it was all ready and packaged up for me.
On Wednesday, I started the day with Granola (196 cals), Berry Compote (34 cals) and Soya Milk (86 cals) which was delicious and absolutely the kind of breakfast food I'd choose anyway.
Lunch was Canellini and Herb Hummus (146 cals) with Mixed salad (10 cals) and Oatcakes (165 cals) – I added my own balsamic vinegar to the salad and black pepper to the dip. I was also given grapes as a snack which I ate, but wasn't hungry for.
Dinner tasted a lot better than it looks in the picture above! Lentil and Mushroom Curry (296 cals) with White Rice (144 cals) and Fruit Salad for dessert (66 cals). The first full day is a roaring success. The food was all gloriously fresh and tasty, and I'm actually full up which I wasn't expecting at all.
For a 1200 calorie a day diet, my first day impressions are really positive.
The week continues with more incredible breakfasts (my favourite meals of the day anyway) including Blueberries and Millet Flake Muesli with Soya Milk, and Apricot and Raisin Porridge with Grapefruit and Orange Salad.
I find lunches the most difficult over the next few days because they're generally a little lighter than other meals (e.g. Oatcakes and Red Pepper and Almond Dip) and I'm notoriously bad at picking throughout the day (daily struggles of a desk job). But thankfully snacks include fruit and dates which keep me going.
Dinners are lovely and so quick and easy to prepare, and my new favourite dessert is the Raspberry and Blueberry Soya Fool which is just 67 cals. My only criticism is that the blueberries that come separately for breakfast taste a little better and fresher than the ones that come pre-mixed as part of the Soya Fool dessert.
I'm really surprised that I'm not missing meat, dairy and wheat in my diet. I've still got heaps of energy and definitely feel a little less bloated already – even after just a few days.
I receive another delivery on Friday afternoon which takes me through the weekend. I keep active to make up for the 'weekend booze deficit' and go on long walks and drink plenty of water (absolutely essential on any detox diet).
Am feeling pretty smug on Monday thanks to my healthy detox weekend and I'm confident about the Tuesday weigh in. To my delight, after one week of detoxing I've lost 4lb and feel so much better generally. I'm more energetic, feel less tired, can concentrate better and to my surprise, I genuinely don't feel hungry at all.
How is this possible!
I'm ready and raring for week 2.
Week two of the Detox Diet
So a couple of meals have started to repeat now but I'm still enjoying a few new surprises, like this Red Lentil and Sweet Pepper Pate with oatcakes for lunch. I'm starting to feel less hungry at lunchtimes as my body gets used to having smaller meals and snacking on fruit in between.
Dinners this week include Spinach and Sweet Potato Stew, Stuffed Peppers and Borlotti Bean Salad with Pumpkin Seeds. However, my new favourite dish by far has to be the Chickpea and Vegetable Patties (pictured below left). I want the recipe for this (Bodychef-ers take note!).
I had a few moments of temptation during the second week but am proud to say I chose to snack on a few extra portions of fruit rather than reaching for the Galaxy bar.
Breakfasts continue to rock my world this week and the Millet Flake Muesli with Berry Compote is still my favourite by far. The main thing I've realised is that in the past, I've tried to avoid cereals for breakfast because I know my portion sizes are always treble what they should be – I can't help myself. The Bodychef detox diet makes up for the appropriate (but undeniably smaller than I'd like in an ideal world) portion sizes with berries and fruit as a healthy and less calorific addition to the cereal.
As I near the end of week 2 and the end of the diet, I feel really positive about the entire experience but at the same time, ready for a little variation (particularly where lunch and dinner is concerned).
The verdict
My final weigh in shows I've lost 2lb this week so that's a total of 6lb lost over two weeks!
Considering I haven't been exercising any more than usual I can confidently say that this weight loss is a direct result of me sticking to the Bodychef detox diet.
Not only that, but I'm not bloated at all and feel a general sense of well-being (as cheesy as that may sound!).
I'd definitely say that the detox diet is a temporary / short term solution to an overindulgent period (such as Christmas) rather than a diet solution for life, however there are tons of diets to choose from in the Bodychef Diet Plan portfolio for those looking for a varied or longer term dieting solution.
It's most definitely an effective diet for weight loss and cleansing, and it's fantastic for busy people and for those of us who need a little discipline when it comes to portion sizes.
It isn't cheap but it works.
I've recommended this diet to friends and family who have commented on how much healthier I look in just two weeks, so for me, that renders the Bodychef Detox Diet a success.
If you're serious about losing weight and changing your life, this is a great place to start.