How Vouchers Work
A voucher code is a string of letters and numbers that you enter during the checkout process when you are shopping online. Using them is very easy- just follow these simple steps. We are using Halfords as an example, but the process stays the same whichever shop or discount code you choose.
Top tip: Don't just choose the first voucher you come across- many stores offer more than one code. For example, £5 off is great for small purchases, but if you are spending more than £50 then a 10% off voucher would save you more money.
Step One
When you have found the code you want to use, click on the orange "Get Code, Go to Site" button.

Step Two
Two things will happen: the Halfords website will automatically open in a new tab, and you will also get a popup like the one below showing you the code you need to enter at checkout.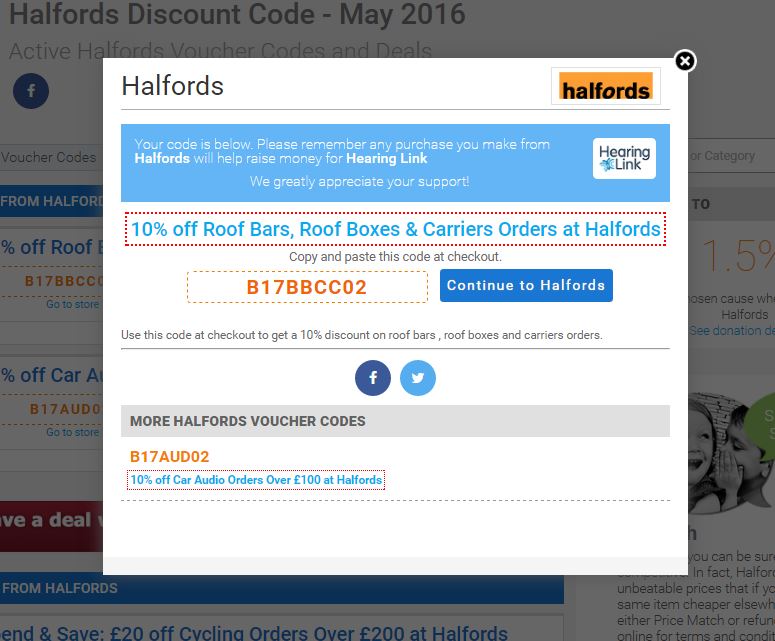 Step Three
If the popup doesn't open don't worry- Savoo will show the code in the place of the orange box you just clicked on.

Step Four
Check the specific terms and conditions for the voucher.
Step Five
Do your shopping online as usual and once you're done, checkout. On the checkout page you will see a box like the one below in which you can enter your Promo Code (note: this box could be called voucher code, discount code or e-voucher).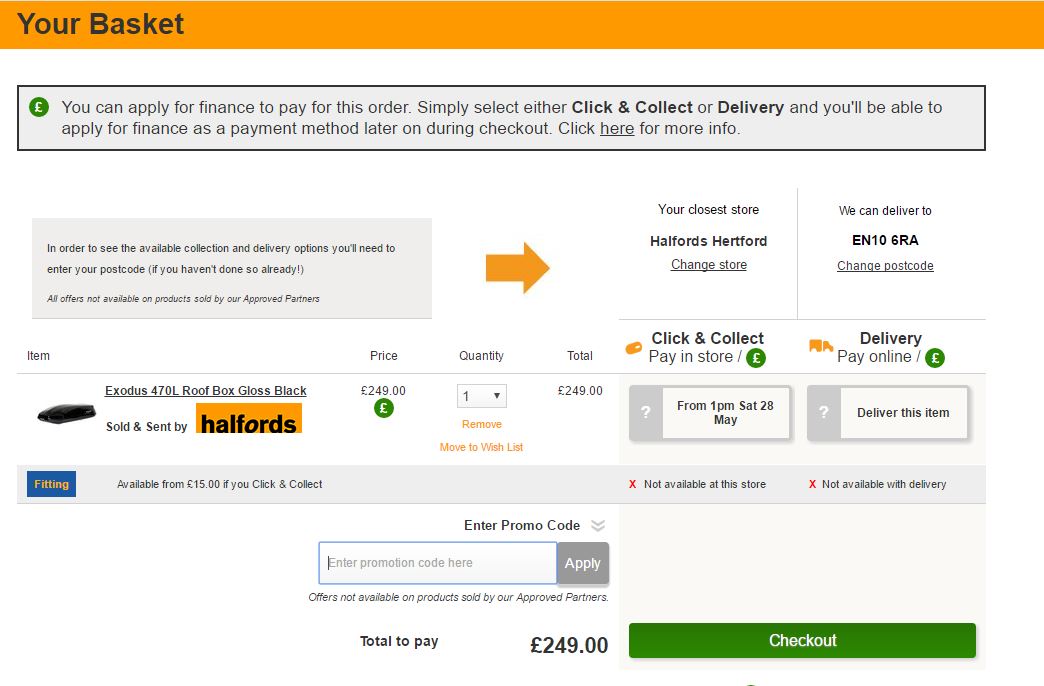 Step Six
Once you have entered your code, the discount will be taken from the final amount. You can now complete the checkout process as normal.
What about Deals?
Savoo doesn't just list voucher codes, we also give you deals that do not need a code, like the example below. This means you can find all the best offers from your favourite stores all in one place.

When you click on the orange box, the relevant page on your chosen store will open in a new tab. Savoo will also have a popup reminding you that no code is necessary.
Remember to bookmark Savoo so you have immediate access to voucher codes every time you're shopping online!