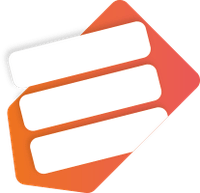 Megan is one of our newest deal experts here at Savoo. Although she might be new to the money saving scene - she can still find you the best deals around. Whether that's a discount on your everyday beauty essentials, to buying a gift for a special someone.
Megan has a particularly keen eye for travel, and can easily hunt down the best offers so you can go on your summer getaway for less. Whether that's by getting you a hefty discount with your local travel agents like Jet2Holidays, helping you find even better bargains on comparison websites like Travel Supermarket or bagging yourself the best deals on websites such as lastminute.com.
She also has a passion for home interior design and can hunt down a deal that means you can revamp your home or garden without breaking the bank. Megan discovers all the best deals for online marketplaces like OnBuy and Amazon as well as more luxury homeware brands such as Dunelm or Habitat.
What makes Megan a great deals expert
Ever since she can remember, Megan has always had a keen eye for a great deal and loves saving money! It all started from searching through charity and thrift shops trying to find some hidden gems, and then learning to live for less as a student at University. She also survived off a backpacker budget for over a year whilst travelling by always keeping an eye out for cheap deals. All of these things have turned Megan into quite the money saving expert.

Today, she loves searching the web and tracking down amazing deals and has discovered a few tricks and tips on how to find them. For example, she always subscribes to brand newsletters to get unmissable offers, promotions or exclusive sales sent straight to her. If it's a brand she uses often, she will opt for the upfront year-round delivery cost to save money in the long run. And she always uses a discount code when shopping online, whether that's buying a birthday present for a friend or (more likely than not) a payday shopping spree!
Megan's top saving tip
'For me, the first thing to do with any online store is to sign up to their newsletter. So many brands offer special discounts or exclusive promo codes for new customers, and they can often save you quite a bit of money. So it's always best to sign up to their newsletter or mailing list so you can be first to know about any hot deals.'
Recently Added Deals