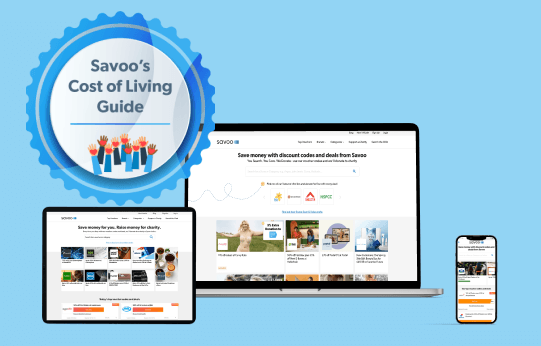 Savoo Cost of Living Guide
In all, it is already becoming clear on the significant effects the cost of living crisis is having on families, households and individuals. While it's virtually impossible to avoid price surges, there are ways to make every day life more affordable by altering our habits and becoming aware of the areas the increases will impact us the most. With a combination of ways to save money fast, and long-term expenditure reductions, you're sure to make some savings on unavoidable outgoings you face in the upcoming months.
We've spoken to a panel of money-saving experts to learn more about how else you can save money this year. From hosting Christmas on a budget to jetting off for some winter sun for less, check out these articles from professional journalists who've been teaching the nation to save for years!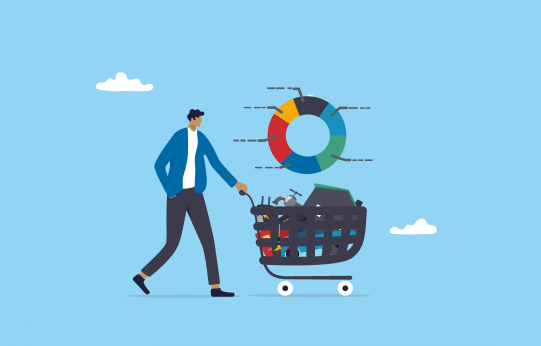 About the Cost of Living Crisis
What has caused the cost of living crisis and why are energy bills and food prices going up?
The main factor determining the price of gas and electricity for every home and business in the UK, is the wholesale energy price. Wholesale energy prices fluctuate rapidly, and these changes are based on supply and demand, as dictated by the global marketplace. When demand for more gas and electricity puts pressure on supply, the price per unit becomes more valuable. This not only affects your household energy bills, it also affects the cost of pretty much everything that relies on energy for production. As energy cost increases, food, clothing and other essential items become more expensive to produce. This across-the-board price rise is known as inflation. To figure out how inflation has changed the value of an item or service between two years, use Savoo's free inflation calculator tool.
There are a number of factors affecting the wholesale energy prices right now:

Demand for crude oil has been volatile since the Covid-19 pandemic, when there was a steep drop in demand as the world ground to a halt. This was followed by a sharp uptick when business resumed after the global lockdowns, and this rapid change left suppliers struggling to keep up. This demand on a limited supply caused prices to rise.
On top of that, the unexpectedly cold European winter in 2021 also meant that we used up more of the stored gas supply to warm our homes during the cold months.
The Russian invasion of Ukraine has also played its part in the wholesale energy price. Russia is one of the world's largest exporters of oil, so global sanctions imposed upon Russia have an impact on gas supply across the world.
The UK is part way through phasing out the use of Russian oil as a sanction against the attack on Ukraine. So, demand has become larger on other global energy providers and global energy is more expensive as a result of pressure to fill the deficit.
While prices had already risen before the war, this has certainly escalated the scale of the price rises.

All of this has meant that the price per unit for gas and electricity is now much higher. An energy price cap exists to ensure that customers of gas and electric companies are not being charged too much, but the price per unit of energy is now so high that the price cap is being raised to ensure gas and electricity companies can still afford to operate.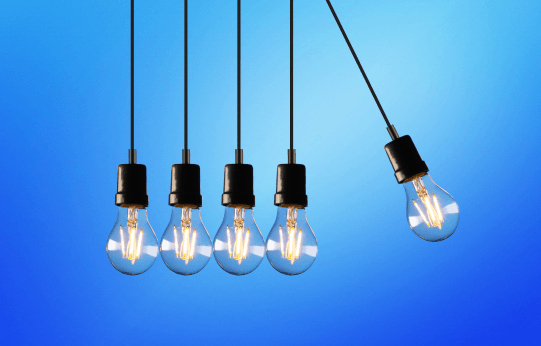 How much will my energy bills increase?
In October 2022 the energy price cap rose again. According to government sources, the previous energy price cap rise of 54% in April '22 was the largest on record. Based on the "average" household energy consumption, this price cap rise was equivalent to an extra £700 per year added to our household energy bills.
In October 2022, energy was predicted to increase by:
80% overall
91% increase in gas prices
70% rise in electricity prices
This was the largest increase on record. For average households the 2022 increases combined will be equivalent to an extra £1,600 over the year, or around £191.76 per month.
As of September 7th 2022, prime minister Liz Truss has revealed plans to freeze energy bills at roughly £2,500 per year. While initially this freeze was intended to remain in place until 2024, a governmental U-turn announced by chancellor Jeremy Hunt on October 17th means this £2,500 average cap will end in April 2023. With a new regulation indicating the price cap could be revisited and changed every three months, yet another price cap increase is predicted for January '23.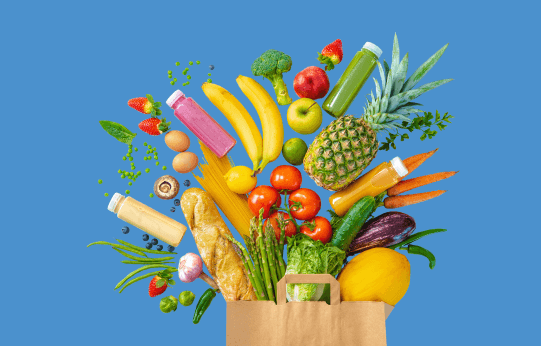 Food inflation and the rising cost of groceries
On top of household energy bills, household costs and grocery shopping is another area where families will feel the pinch. UK cost of living is currently at its highest rate in decades, with food inflation reaching a peak since the 2008 financial crisis.
The Russia-Ukraine war is a vital factor in considering supermarket rises, as Ukraine is a major supplier of cereal crops
Energy rates and fuel prices are also having a serious impact on things like farming products costs - the cause of dairy hikes we're seeing in supermarkets.
According to NationalWorld , UK food prices are outpacing overall inflation, so the prices of food in supermarkets are increasing at a faster rate than the rest of the economy. In some cases, food prices are rising roughly 30 times quicker than the rate of inflation.

We can expect supermarket bills to climb by £533 a year, or over an extra £10 per week. According to research by NationalWorld from July 2021 - July 2022, the price everyday products has risen by:

Milk - 34%
Flour and cereal - 29.7%
Butter - 27.1%
Pasta - 24.4%
Chocolate - 4.2%

Beyond often viewed social media posts detailing huge rises in luxuries like the much-loved Lurpak spread - food inflation is so much more than that, as people are faced with eating less and choosing between keeping their houses warm or fridges stocked this winter.

So, who is food inflation affecting? In short, the answer is, everyone! Although low-income families will undoubtedly be hit harder. Around 47.7% of households on Universal Credit are said to have experienced food insecurity, as recorded between the months of October 2021 - April 2022.

The biggest grocery price increase has been fresh food (10.5% rise) over shelf-stable products (7.7% rise), meaning that those struggling to pay bills may be forced to move away from healthier choices. Junk food and fast food are often much cheaper than nutritious alternatives. In response to this, the Food Foundation's research has shown: 'UK food poverty has grown 57% since January, with 7.3 million adults and 2.6 million children unable to reliably access enough affordable and nutritious food'.

Research shows that 'lower-income households buy fewer branded products whereas higher-income households look for more deals or offers', making it clear that the cost of living crisis and the effect it is having on groceries is being felt by people from all social groups.

An obvious solution is to avoid big brands and opt for supermarket own-brands instead. While this is an easy everyday adjustment that can make you some extra savings, we're also seeing sharp increases of the price of 'value' ranges in popular supermarkets, such as Sainsbury's, Asda, Tesco, Morrisons and even budget supermarket, Aldi. As said by NationalWorld, 'a whopping 54% of items on offer across the five stores have had price hikes imposed on them' since April this year, with some products even experiencing multiple increases between the months of April - August 2022.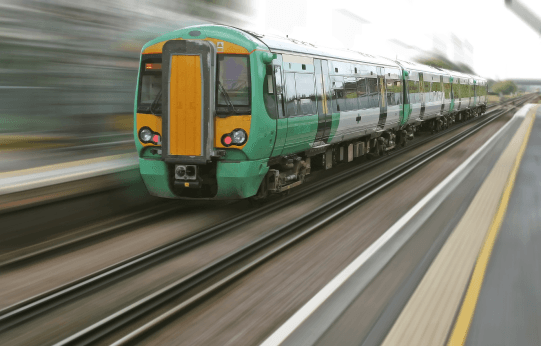 Will my commuting and rail fares be affected by the cost of living crisis?
>According to Confused.com, around 65% of UK workers who have spent some time working from home during lockdown periods have managed to save hundreds of pounds, train commuters being among those who splash the most during their daily commute.
On average, those who travel into work by train spend £136 per week, while those making their way in by car spend around £80 per week. These figures include any expenses which wouldn't have arisen while working from home, such as lunches out, coffees, a trip to the pub after work, and more. While the move to two days a week office working, now implemented by the majority of companies, has undoubtedly lowered costs for commuters, saving them roughly '£82 a week or £328 over the course of a month' - commuting can now be considered an additional expense since the Covid-19 pandemic.
While public transport services and train fares often steadily increase throughout the years, the government announced, 'many train fares will rise below the rate of inflation next year to help travellers cope with the cost-of-living crisis'.

Before the pandemic, an annual increase was introduced to take place in January each year, which, in response to the cost of living crisis, has now been frozen until March 2023 to help struggling commuters and households in general to cope with simultaneously rising costs across various areas of our lives. This, however, only accounts for around 45% of rail fares - so those travelling frequently may still see some rise in costs this coming January. To put into perspective just how much fare hikes affect commuter journeys, tickets prices saw a rise of up to 3.8% (largest increase in almost a decade) in England and Wales earlier this year, meaning that people could now have added over £100 extra to the cost of annual season tickets.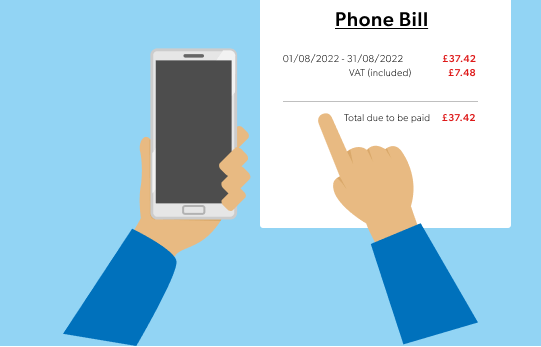 Will My Telephone and Telecoms Bills Increase?
Staying connected, keeping up with loved ones virtually or digitally, having constant access to the internet, and streaming our favourite shows have all become daily occurrences in modern life. After long periods of lockdown, being able to speak to our friends and family from a distance has become more commonplace than ever before, with many people adapting to this new way of socialising. With prices including our telecoms service increasing, many households are considering whether this is something they can afford to continue.
According to Ofcom data, around 5.7 million households currently facing financial difficulties as a result of the cost of living crisis, will feel an impact on their communication services, such as mobile phones, broadband and landlines. This meant that in April, around 22% of low-income families reduced their spending elsewhere to offset losing these services, while 13% of middle-income families did the same. As put by Which?, the fact that households are choosing to reduce their outgoings in other departments to be able to afford these services, emphasises how integral they are to life as we know it today.
From April this year, millions of people across the country experienced increases in their phone bills, tariff changes, broadband and TV services, plus more.

O2 and Virgin Media increased their prices by a massive 11.7%,
Three by 4.5%,
BT, Plusnet, Shell, TalkTalk and Vodafone by 9.3%

To support people struggling with these new prices, the government has worked with the telecoms industry to help make these services affordable and readily available for households that rely on them.

Providers such as BT Group , Openreach, Virgin Media , O2 and Sky have pledged increased support and cheaper prices for the households finding it difficult to keep up with rising bills and the cost of living crisis with a range of low-cost plans and cheaper deals. Those who claim Universal Credit, will be able to switch to a cheaper package penalty-free or make the most of new mobile tariff options, created as part of this initiative.

While browsing the internet, catching up on your TikTok feed or bingeing your favourite series may feel like bottom-barrel concerns in comparison to the crisis faced by many people this winter, telecoms services often mean so much more than that. Lower prices mean that even the most vulnerable of households can stay connected to loved ones and worldly affairs during the cost of living crisis, reducing very real concerns of isolation.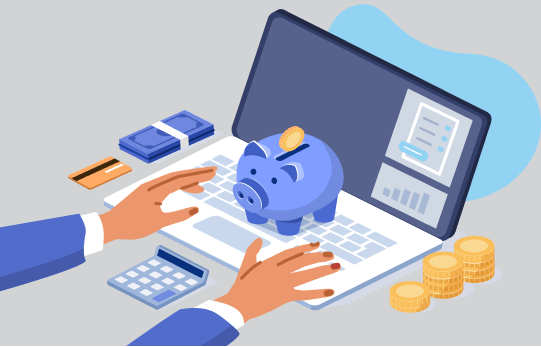 Ways to Save Money in the Cost of Living Crisis
As we've just discovered, the Cost of Living Crisis is essentially an inflation crisis caused by multiple factors - the war in Ukraine and a slow recovery from the Covid19 pandemic especially. The knock on effect of has caused energy and food prices to increase, leaving many families and household struggling. On top of this, the energy price cap increase is set to make this terribly Winter bleak for most. At Savoo, we're committed to helping our users save money on their online shopping - we've got thousands of discount codes and deals ready and waiting for you to use to help you cut your household costs. On top of that, our expert writers have compiled an extensive list of the top ways to save money around the home - from energy bills to grocery shopping, our handy money saving tips will help you keep in control of your finances.
Easy ways to save money at home
The Best Ways to Save Money on Gas and Electricity Bills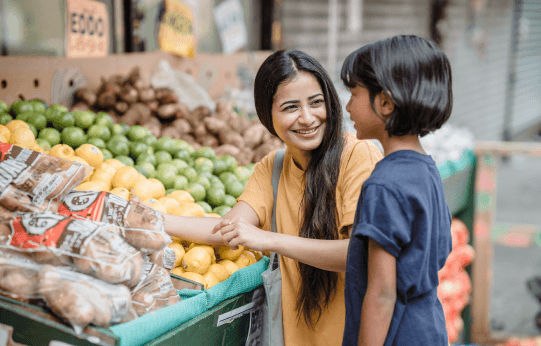 The Top 5 Ways to Save Money on Groceries
It's easy to worry about the rising total on your grocery receipt, but there are some simple ways to keep costs lower which should help to offset the higher price tags we're seeing on shelves. For example, a neat tip by savings expert Alex Fullerton is to choose a bar of soap over various types of cleaning products - "Not only will it last you ages, it's a more sustainable purchase than plastic bottles of liquid soap or shower gel. New formulations are less drying than in the past, too."
Some of these tried and true methods of saving might already be part of your weekly shopping routine, but combined you could make some serious savings over the course of the year.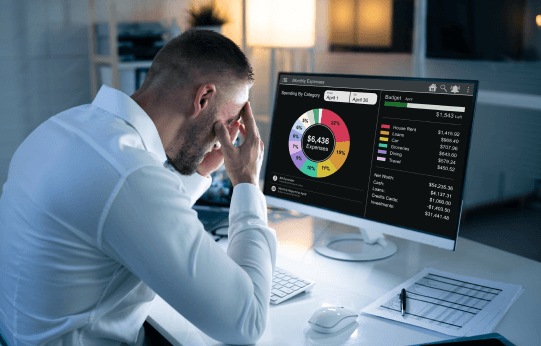 Smart Ways to Save Money on Commuting and Office Expenses
Commuting, which was previously taken as something we needed to do for granted, is now starting to be viewed as 'optional' as people are becoming more strikingly aware of the cost it sets us back to travel into the office each week.
For some, going into work is not simply about travelling there and back, but the entire day or week as a whole. Many don't want to give up the social aspect of office culture, but heading into the office more often means you're spending more on childcare, lunches or visits to Pret - it all adds up.
With childcare costs and nursery prices rising, it's becoming increasingly more difficult for parents to manage their personal and professional lives affordably. According to Coram, a children's charity, 2021 survey, 'the average cost of sending a child under the age of two to nursery for 25 hours per week in Great Britain rose to £7,160 a year in 2021. In 2020, it was £6,800 a year' - a significant increase for parents battling rising costs within all aspects of their lives now in 2022.
To make office trips more affordable, or get the real benefits of working from home, we recommend: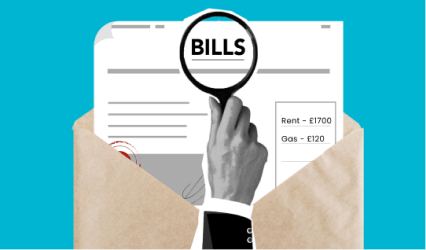 The Best Ways to Save Money on Phone Bills & Internet Services
If you're struggling to stay connected during the cost of living crisis or if you foresee difficult decisions regarding your budget in the upcoming months, there are some methods you can use to cut down your phone and broadband bills. These are great ways to save money on a tight budget because they allow you to reduce your basic monthly outgoings and increase your discretionary income as a result.
If you're unsure of what will work out cheaper for you, we recommend doing some research into SIM only and contract deals depending on your usage and needs. If you already have a working phone in good condition, for example, it may be worth considering a SIM only deal as these offers come with calls and texts plus data for a monthly cost - typically lower than the price of a contract deal. However, if you're in need of a new mobile phone and can't afford to pay for a handset outright, a monthly contract deal might suit you better. While the new phone feels 'free', you'll be paying off for it slowly as part of your monthly cost - which, if you're not keen on another 'debt' or monthly pay out, might be something for you to consider.

What are social tariffs?

If you're having trouble paying for your mobile tariff or broadband service, it's well worth speaking to your provider about whether you're eligible for one of the new social tariffs - introduced to make telecoms more affordable for low-income families hit by the cost of living crisis.

So, what are these cheaper packages and low-cost plans? According to the Mirror, 'Social tariffs are special discounted deals available for certain low-income customers.' They are heaps cheaper than typical prices or standard deals offered online - so it's worth checking to see if you're eligible. Starting from just £14.40 a month, with no exit fees too, people who will rely on social tariffs in these coming months can rest assured that moving to one of these plans is a viable means of financial support.

You'd typically need to be claiming a government benefit, such as Universal Credit, to qualify for one of these tariffs, but it's worth calling your provider for more information. You should even consider switching to another provider offering a better deal if you're coming to the end of your current contract.

Highlight top tip from our savings expert,Sarah Bridge

"Put a note in your diary two weeks before your travel, house or car insurance [or other annual tarrif] comes up for renewal. That way you have time to compare other prices and let your current insurer know that you're going to switch unless they match the best deal."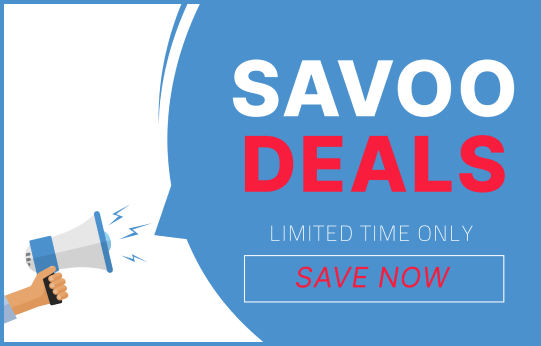 Money saving tips and tricks to help with your finances
There are, of course, two separate definitions of saving money - 1) making your outgoings cheaper by finding deals, discounts and tricks to be more efficient with your spending and, 2) finding techniques and tools to physically save money by diverting it from your expenditure so you can save a pool of money that can then be used elsewhere. It's mainly the second that we're going to talk about now.
From switching your bank account for a welcome bonus to claiming cashback on your shopping there are a variety of ways you can save more money - leaving you with spare cash for emergencies and to treat yourself. We've even compiled a handy list of top money-saving apps.
Terminology
Annual tariff costs: how much you will pay for gas and electricity annually. Calculated as follows: (your total energy use over the past 12 months x the rate per unit) + (the daily standing charge x 365 (days in the year)) = your annual tariff cost

Crude oil: oil that is pulled from the ground and used to make petrol and diesel

Daily standing charge: the fee you pay to have your home connected to the energy grid in Great Britain

Discretionary income: the part of your budget that is left once all essential living fees have been removed (eg: taxes, rent, utilities, food bills). This is not to be confused with disposable income which is the income that reaches your bank after taxes have been deducted, but before any other cost of living expenses have been paid.

Energy price cap: a maximum price you will be asked to pay per unit of gas and electricity. The cap also applies to the daily standing charge

kWh: ("kilowatt hours"), the way energy usage for an appliance is measured. Calculated as follows: (wattage x number of hours it is in use)

Ofgem: ("Office of Gas and Electricity Markets"), the independent regulator of Great Britain's energy

Wholesale energy price: the price at which energy suppliers purchase their energy. This price is affected by demand based on global events, the weather, other market prices and international currency