£50 off Selected Holidays Over £700 at lastminute.com
40% Off
Save up to 40% off Top Secret Hotels with lastminute.com
£20 Off
£20 off Hotel Bookings Over £300 at lastminute.com
£10 Off
£10 off Flight Bookings Over £100 on the lastminute.com app
Deal
Cheap New York Holidays Available from £439pp at lastminute.com
Deal
Barcelona Deals from £106pp at lastminute.com
Deal
Book a Eurostar City Break from £229pp at lastminute.com
30% Off
lastminute.com Sale - Up to 30% off Selected Hotels in the UK and Ireland
15% Off
15% off Flash Sale at lastminute.com - Hurry, Limited Time Deals
Deal
Bargain Tenerife Holidays from £324pp at lastminute.com
10% Off
Save up to 10% off Greece Package Holidays - Prices from £209pp
Free
Cheap Holiday Package Deals from Under £250pp
Deal
Prague Holiday Deals from £83pp at lastminute.com
Top Tip
Win a Year's Worth of Travels at lastminute.com
Deal
Book Costa Del Sol Holidays from £309pp at lastminute.com
Deal
Bargain Majorca Holiday Deals from £152pp at lastminute.com
Deal
Antalya Holiday Deals from £76pp at lastminute.com
Top Tip
Get Exclusive Offers and Top Travel Tips when you Sign up to the Newsletter
Deal
Amsterdam Holidays from £161pp at lastminute.com
Top Tip
Holidays for Couples from £129pp at lastminute.com
Free
Book a Beach Holiday from Under £350 at lastminute.com
Top Tip
Low Deposits from £50 at lastminute.com
Top Tip
Flexible Payments: Book Today and Pay Later on lastminute.com Holidays
Top Tip
Exotic Holiday Flight + Hotel Packages from £149pp at lastminute.com
Deal
Algarve Holidays from £431pp at lastminute.com
Top Tip
Christmas Holiday Deals from £261pp at lastminute.com
Top Tip
Pampering Spa Getaways from £82 at lastminute.com
Top Tip
Cheap Family Holidays from £278pp at lastminute.com
Popular lastminute Discount Codes
| Discount | Last verified | Redemptions |
| --- | --- | --- |
| Save up to 40% off Top Secret Hotels with lastminute.com | 11 Dec, 2023 | Used 112 Times |
| £50 off Selected Holidays Over £700 at lastminute.com | 11 Dec, 2023 | Used 58 Times |
| Barcelona Deals from £106pp at lastminute.com | 11 Dec, 2023 | Used 1 Time |
| 15% off Flash Sale at lastminute.com - Hurry, Limited Time Deals | 11 Dec, 2023 | Used 832 Times |
| Prague Holiday Deals from £83pp at lastminute.com | 11 Dec, 2023 | Used 1 Time |
More Ways to Save at lastminute.com
Get your passports ready and pack your bags - don't forget your bucket and spade! Plan a last minute trip of a lifetime or perhaps a lastminute.com London eye experience completely hassle-free. See what incredible deals you can get your hands on and scoop even more savings with these extra nifty saving tips from our deal experts.
Get Holiday Discounts in the lastminute.com Sale
There are plenty of huge holiday deals available right now, perfect for booking your summer 2024 holiday for a reduced price. While finances continue to be stretched, you can still enjoy a much needed getaway this year by taking advantage of the lastminute.com savings. These offers are among the reasons to celebrate with lastminute.com this season.
£200 off when you Spend £2500 on Package Holidays
15% off Flash Sale at lastminute.com
Save up to 40% off Top Secret Hotels
Save up to £300 Extra on All Package Deals
Further holiday savings are rolled out every month, so stay tuned to this page to stay up to date with the latest deals, including the odd lastminute.com discount code.
Save up to 27% on Flight and Hotel Bundles
Go straight to the holidays tab to book your flight and hotel together and save up to 27% compared to booking them separately. If you know you're going to need a flight and accommodation, it pays to bundle both together and take advantage of incredibly low prices.
Use the Deal Finder to Pay Less
Discover thousands of discounts and offers for the most sought-after destinations around the world with the Deal Finder. Take the hard work and hassle out of finding the best deal and let the team of experts do it for you. Whether you're yearning for a week away on a far flung beach or just want a night or two staycation, fill in your destination and travel dates to get inspired.
Opt in for the Latest Travel Deals
Get involved in lastminute.com's mailing list to stay up to date with the latest offers, promotions and flash sales. From limited-time deals on Dubai flights to British cottage stays or lastminute com hotels on the cheap, you'll be the first to hear as soon as discounts go live. Beat other holidaymakers to the best deals and getaway for less.
Free Travel Guides
Subscribe to the lastminute YouTube channel for some much needed travel inspo! Have an upcoming trip booking to Milan? Explore all the finest eateries that have been tried and tested by the lastminute team. Discover all the greatest museums for your upcoming trip to London, dive into the bluest waters of the Caribbean or virtually walk the busy streets of Amsterdam all from the comfort of your home. Not sure where to go next? These videos will help you make up your mind.
How to Book a 2024 Holiday for Less with lastminute.com
It's a great time to start planning your next trip because lastminute.com has plenty of 2024 summer holiday deals. Whether a romantic escape for Valentine's Day, an Easter getaway to take advantage of the school holidays or a sunshine escape during the summer months, don't miss out on limited-time offers and special packages when you book now.
Travel abroad without the hassle of finding somewhere to eat and drink with lastminute.com all inclusive holidays available from under £300 per person. Choose from popular destinations like Spain, Cyprus and Greece, with all-inclusive resorts providing excellent value for money. Hotels frequently run flash sales on all-inclusive packages, so keep your eyes peeled!
Given their name, lastminute.com also has a fantastic selection of late deals if you plan to get away early in the New Year. Enjoy an affordable, fun-filled adventure for less with late booking specials such as Lanzarote from under £280. Also, check to see if you can use a lastminute.com discount code on your booking to really ramp up the savings in 2024.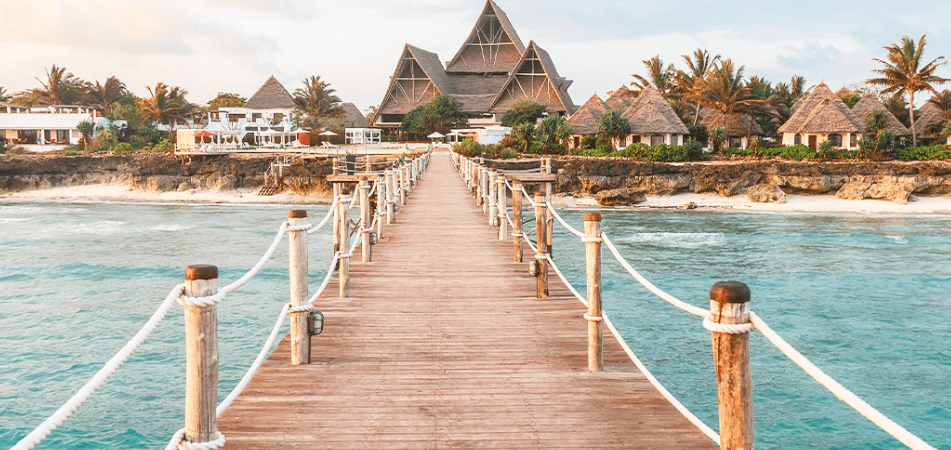 How Do I Use My lastminute.com Discount Code?
Open the offer you want to use
If there's a lastminute discount code code, copy it
Go through to lastminute.com
Fill in your travel dates and destination
Find the deal you like the best
Add it to your basket
Go to your basket to pay
Fill in your passenger details
Add any extras
On the payment page, look for the 'do you have a discount code or voucher?' box
Paste in your code
Click 'Apply' to add to booking and finish the transaction
Recently Expired lastminute Discount Codes & Deals
Barcelona from £264pp at lastminute.com
Black Friday: £150 off Flight and Hotel or Holiday Bookings over £1500 at lastminute.com - Final Chance!
Black Friday: £250 off Flight and Hotel or Holiday Bookings over £2500 at lastminute.com
30% off Flight and Hotel Gift Cards at lastminute.com
Costa Del Sol Holidays from £278pp at lastminute.com
Similar Voucher Codes and Deals