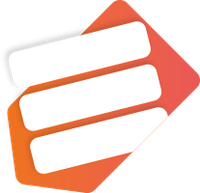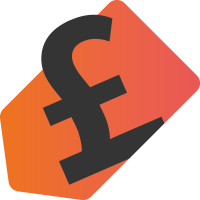 Saved Users
£2,522,873.00
Hi, I'm Ryan. My journey as a deal expert for Savoo began in March 2022, but I have been helping people save money on popular brands for well over a decade. I previously worked for another voucher code company, where I collected a fair few awards, including the title of colleague of the year on three occasions.
During my time in the money-saving sector, I have built up a wealth of experience in understanding online shopping habits and how to get discounts for the UK's biggest brands. I write and edit money-saving content for brand pages across Savoo, including writing useful articles about ways to save when shopping online.
Whether hunting down and quality-checking discount codes and deals or sharing hacks that will genuinely save everyone money, as an SEO and Content Lead at Savoo, I work tirelessly to ensure your money goes further!
3 Reasons Why I'm a Deal Expert
My passion for saving people money stems from a desire to make things easier for my family when I was young. Money was tight, and times were tough. Whether 'kids go free' tickets on days out or a 'BOGOF' deal on food staples, I always looked for ways to save money or get a better deal. Those early experiences set me on the path to being the frugal fellow I am today.

I have sifted through and processed thousands of offers during my time as a deal expert, something that has left me very knowledgeable when it comes to understanding how companies run promotions. From anticipating sale launches to knowing where to locate the best promo codes, it's knowledge that I'm keen to share with the savvy users of Savoo, so that everyone can save.

I have superpowers! OK, so while I may not have a cape and wear my underpants on the outside (honestly!), being able to support people during tough financial times makes me a very happy guy. I love that I have the power to assist people in saving on their weekly grocery shop and energy bills while also reducing the cost of tech, fashion, and so much more.
My Favourite Categories
Technology
I am a bit of a geek at heart, with a particular passion for technology, video games and smartphones. To fuel this passion, I'm constantly looking for the latest Currys, Amazon and Samsung discounts. As a keen gamer, I was delighted to help friends get a great deal on the PlayStation 5. I regularly update the GAME page on Savoo with the latest reductions on popular game titles like Spiderman 2.
One of the things I get asked most is, "How can I save on Apple products such as the MacBook Pro?". Apple itself doesn't traditionally offer discounts; however, other companies that sell their products will occasionally include the Apple range when they run a promotion. Buying refurbished from certified sellers is another option to consider when seeking a discount on Apple technology.
Home & Garden
I am a firm believer in the theory that if you surround yourself with things you love, you'll be a more positive person. I regularly do DIY and gardening, and I love to pit my wits against a challenging piece of flatpack furniture. A few of my favourite brands are Dunelm and B&Q, and you will often find me posting tips for ways to save when shopping with them. Marks & Spencer also has incredible furniture deals, like 10 percent off when you buy a bed and mattress together.
I was delighted to see Wilko.com return to trading because it has been a constant source of great value on bedding, kitchenware, decor and more down the years. Their range of lighting is incredibly cost-effective, with half-price savings frequently available. Switching to LED bulbs is a good idea because not only will they last you longer, but they will also reduce the cost of your energy bills.
My Top Tips for Saving Money Online
Use as many different email addresses as you can when shopping online. Most websites offer discounts to new customers or subscribers using your email address as the identifying factor. Using multiple email addresses will often allow you to navigate the one-use rule and claim another discount from the same brand.

Brands often roll out their best promotions towards the end of the month to coincide with many people's payday. While hunting for deals, I have noticed that timing is everything. Making some tweaks to your shopping habits is highly advised, particularly for fashion brands who have learned to target customers with deals at times when they are more likely to purchase.

If you have been shopping around for the best price for a particular item, like a kitchen appliance, a good tip is to sign in with retailers and add the item to your shopping basket. Products left in shopping baskets often prompt the company to contact you with an incentive to buy, such as a voucher code.

Prioritise brands that offer free delivery because it's an easy way to reduce the cost of your order. Most companies will have a shipping promotion, albeit a minimum spend may be required. Some fashion brands like boohoo and Oasis have annual delivery delivery memberships that can be great value if you plan to buy from them again. For under £10, you can enjoy unlimited delivery, which quickly pays for itself!
Reasons Why I Love My Job
I love that Savoo supports charities when users set up a free account and claim a discount. I am passionate about supporting charities, especially animal welfare organisations. I have written many charity articles in support of fundraising campaigns we have previously run, and the positive feedback from charities is always a personal highlight.
But undoubtedly, the thing I love most about my job is that I get to save people money every day. I get a buzz out of tracking down new discounts and getting them posted on the Savoo website ASAP so that our users can start saving. Black Friday, in particular, is a satisfying time because there are lots of incredible deals available.
Recently Added Deals