Exclusive £20 off iPhone 13 Mini - 100GB Data for Only £32 a Month at Mobiles.co.uk
£10 Off
Exclusive £10 off Upfront Cost on Selected Phones at Mobiles.co.uk
£15 Off
Exclusive £15 off Upgrade Deals at Mobiles.co.uk
£10 Off
£10 off Selected Phone Orders at Mobiles.co.uk
Free
Free Gifts Worth £294 when you Buy the Samsung Galaxy S23 or S23+ at Mobiles.co.uk
£5 Off
£5 off Upfront Cost on Selected Phones at Mobiles.co.uk
Top Tip
Get £100 Cashback, Galaxy Buds FE and 12 Months Disney+ when you Buy the S23 or S23+ from Mobiles.co.uk
Top Tip
Vodafone SIM with 200GB Data for £8.50 a Month at Mobiles.co.uk
£10 Off
£10 off Upfront Cost of Pay Monthly Handsets at Mobiles.co.uk
Top Tip
Get up to 300GB of Extra Data on Vodafone this Christmas at Mobiles.co.uk
Free
Get a Free Fitbit Charge 6 Worth £139.99 with the Google Pixel 8 Pro at Mobiles.co.uk
Deal
Apple iPhone 14 128GB with 300GB of Extra Data from £28 a Month at Mobiles.co.uk
Top Tip
Phone Contracts from Only £9.99pm at Mobiles.co.uk
£20 Off
£20 off Selected Student Mobile Upgrades at Mobiles.co.uk
Free Delivery
Get Free Next Day Delivery at Mobiles.co.uk
Top Tip
Vodafone SIM Upgrade with 200GB Data for £8 a Month at Mobiles.co.uk
Deal
Apple iPhone 15 128GB Upgrade from £39 a Month Plus Free Clear Case at Mobiles.co.uk
Top Tip
Get Access to Mobiles.co.uk Discounts and Special Offers when you Sign up to their Newsletter
Free
Free Gifts with Selected Phone Deals at Mobiles.co.uk
Top Tip
Low Cost 5G Contract Phone Deals Available from £12 per Month at Mobiles.co.uk
Top Tip
Cheap SIM Only Deals from £5p/m at Mobiles.co.uk
Top Tip
Sell Your Old Phone with Quick Payment on Selected Trade-ins at Mobiles.co.uk
Free
Get 6 Months of Disney+ for Free with Selected Samsung Devices at Mobiles.co.uk
£10 Off
£10 off the Upfront Cost of Any Handset for Students at Mobiles.co.uk
Top Tip
Get up to £75 Credit when Referring Friends to Mobiles.co.uk
Deal
Get up to £294 Cashback with SIM Only Deals at Mobiles.co.uk
Popular Mobiles.co.uk Discount Codes
| Discount | Last verified | Redemptions |
| --- | --- | --- |
| Exclusive £15 off Upgrade Deals at Mobiles.co.uk | 11 Dec, 2023 | Used 877 Times |
| £5 off Upfront Cost on Selected Phones at Mobiles.co.uk | 11 Dec, 2023 | Used 1,250 Times |
| Exclusive £10 off Upfront Cost on Selected Phones at Mobiles.co.uk | 11 Dec, 2023 | Used 1,132 Times |
| £10 off Upfront Cost of Pay Monthly Handsets at Mobiles.co.uk | 11 Dec, 2023 | Used 344 Times |
| Exclusive £20 off iPhone 13 Mini - 100GB Data for Only £32 a Month at Mobiles.co.uk | 11 Dec, 2023 | Used 114 Times |
More Ways to Save at Mobiles.co.uk
Staying connected doesn't have to mean an expensive phone contract with all the bells and whistles. And even if you do want all the extras and the latest smartphone, discover plenty of ways to cut costs with Mobiles.co.uk.
Choose an Older Model - Get Great Deals and Prices on the iPhone 14
While the iPhone 14 may not be the newest Apple model - it is still one of the hottest smartphones around. Given that it was released a few years ago, you'll be certain to find some unbeatable deals at Mobiles.co.uk.
With iPhone 14 monthly prices starting from just £26, getting your hands on a powerful iPhone is cheaper than you might think. The best mobile deals are often available when you're prepared to pay some money upfront for the handset, so it's definitely worth calculating what contract makes best financial sense. A refurbished iPhone 14 is also a great way of getting quality kit for less
Mobile Freebies
Browse the range of phone contracts with unmissable free gifts to get your hands on some extra goodies. From headphones and speakers to a series of entertainment subscription services, these are gifts not to be missed. Find a great phone and a fab freebie and get even more top brand tech for your money.
Find Cheap Contracts Fuss-Free
Check out the 'cheap mobile phone contracts' section to get access to all the best deals in one convenient location. Find incredible deals on a range of models straight away instead of spending time scrolling through pricey listings. Increase your savings and find the best deals on the market in an instant.
Newsletter Sign up
Sign up to the Mobiles.co.uk email newsletter and get all the latest phone-related deals to your inbox. Be the first to hear about exclusive offers, limited-time deals and the latest handset launches. Simply enter your email address and stay in the know.
Check out the Mobiles.co.uk Blog
Check out the blog for free hints and tips to build your phone-related knowledge. Whether you want to know which phone has the best camera or how to pick the right phone for you, get access to the right information for free to make sure you're money's going in the right place.
How to Get a Great Price on the New iPhone 15 at Mobiles.co.uk
The wait is finally over; iPhone 15 deals from Mobiles.co.uk are here!
The iPhone 15 and iPhone 15 include more extensive and valuable upgrades than the previous model. In terms of look, the Apple smartphone has a new design with contoured edges and frosted back glass and is available in a selection of colour options, including pink (perfect for fans of the Barbie movie). The iPhone 15 also can capture both 24-megapixel and 48-megapixel images.
Mobiles.co.uk has a fantastic selection of launch offers for the iPhone 15, with monthly deals from £18.99 if you're prepared to pay some money upfront. Delivery is also free and check to see if there is a Mobiles.co.uk discount code so you can boost the savings even further.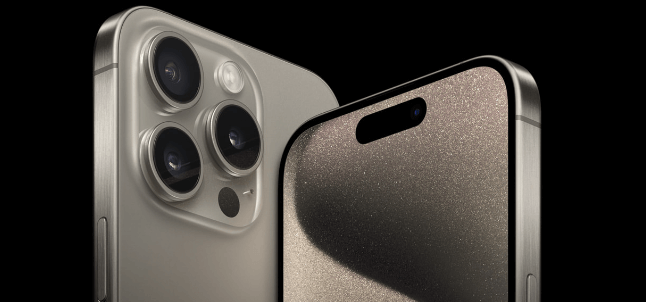 How Do I Redeem a Mobiles.co.uk Discount Code?
Select the offer you want to use
Open it and copy the Mobiles.co.uk discount code
Go through to Mobiles.co.uk
Add items to your basket
Proceed to checkout to pay
Click 'add code'
Paste in the code and hit 'add voucher'
Finish the checkout process
Recently Expired Mobiles.co.uk Discount Codes & Deals
Get Phone Upgrades from £10pm Plus Free Handset at Mobiles.co.uk
ID Mobile Sim with 60GB Data for £6 p/m at Mobiles.co.uk
Vodafone SIM Only - Enjoy 100GB of Data from Just £8pm
Vodafone SIM Only - 70GB Data for £7 Per Month this Black Friday at Mobiles.co.uk
5G Contract Phone Deals Available from £11 per Month at Mobiles.co.uk
Similar Voucher Codes and Deals