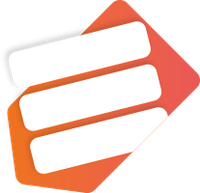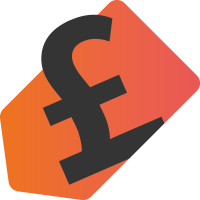 Ruby has been one of the deals experts here at Savoo since 2021. With plenty of personal experience scouring the internet for the best online voucher codes, it's no surprise that she has brought her savvy saving skills to Savoo and is dedicated to seeking out the top ways to save you money online.
No matter whether you're looking for codes at popular meal kit provider Hello Fresh, discounts on popular holiday destinations from Airbnb or Jet2Holidays, or discounts on self-care treats at Clinique, Bobbi Brown, and Charlotte Tilbury: Ruby (and Savoo) have got you covered. By ensuring she compares prices and deals throughout the year, not only can you get advice on how to save right now, but what time of the year you can expect to grab the biggest discount (hint: it's not always the Black Friday sale!) With the most in-depth savings dives into some of the biggest brands out there, she has experience giving you the best ways to eliminate those delivery fees, the honest truth about "pay later" and "pay in three" schemes, and where product warranties, trials and free returns can work in favour of your wallet!
Hailing from the West Country, Ruby's love for being outside has her clued in on the best places to grab a bargain on sporting gear. Whether you're looking for a pair of football cleats and a fleece from Sports Direct or Quiksilver, or mountain boots and a pop-up tent from Go Outdoors or Mountain Warehouse, she will dig out the best deals so you can enjoy the great outdoors for less.
What makes Ruby a great deals expert
Raised by a family of savers, Ruby is a pro at mindful spending. From keeping tabs on the biggest discounts on everyday essentials at stores like Argos, Iceland, and Studio, to knowing every one of the best deals at department stores like Liberty London and Selfridges, she's here to show the world that living well doesn't mean living expensively.
Keeping that many membership cards in one wallet isn't easy, but thanks to 5+ year old Superdrug, Boots, Accessorize, Boux Avenue, M&S Sparks card, Sainsbury's Nectar card, Tesco Clubcard, and Neal's Yard Remedies membership cards, there's never a purchase that doesn't reap a reward. Whether it's collecting points to redeem for discounts later down the road (Boots and Boux Avenue), limited-time member-only offers on select products (M&S, Nectar card and Clubcard) or a stamp card for freebies (including tens of stamp cards to the coffee shops around the Savoo office), there's a way to make every pound worth it.
Ruby's top money-saving tip
If you can't find a great deal on the item you want, add a Google Alert to your phone. This means that when a new discount code is uploaded that matches the one you're looking for, you'll be notified right away. Alternatively, check back on Savoo regularly as exciting new codes are being updated every day.
Recently Added Deals