How to save money at Hotel Chocolat this Easter
Enjoy delicious chocolate Easter eggs for unmissable prices
Some of the best chocolates from Hotel Chocolat arrive for Easter each year with the Hotel Chocolat Easter sale! Find chocolate Easter eggs filled with chocolate treats, cream, caramel, and more. Browse Hotel Chocolat Easter Eggs and use the filters to find products within your Easter shopping budget. Try the "Mix & Match" filter to find all the treats eligible for mix-and-match sales like 2 for £10 and 3 for £27.
How to save at Hotel Chocolat this Easter
Buy more chocolatey goodness for less money with Hotel Chocolat's Less Than £10 deals. From macarons to hot chocolate tubs and some amazing made Easter eggs - you can find delicious treats, all for less than £10.

Join the VIP.Me program to save money and earn rewards on your Easter orders. It's free to sign up, and you'll get a 15% discount code to use on your next order. Plus, you can earn exclusive rewards and be entered into members-only giveaways, like the current one to win one of five Ostrich Eggs.

Gift a friend or loved one a subscription to their favourite chocolates! Hotel Chocolat's chocolate subscription boxes are fully customisable, so you can choose exactly what you want. Plus, some select subscriptions come with free delivery too, and you can skip months whenever you need to.

Sign up for the Hotel Chocolat email newsletter to get notified when new Easter products or sales arrive. Subscribers also get exclusive deals and promo codes sent straight to their inbox.
Discover more great savings tips and Hotel Chocolat discount codes just in time for your next online order.

Hotel Chocolat Easter 2021 deals
Since 2004, Hotel Chocolat has delighted its customers with unique chocolate gifts that don't fit the mould of a typical chocolate box. From Easter eggs filled with chocolate treats to cookie-infused chocolate bars, Hotel Chocolat continues to be a groundbreaking pioneer in the world of chocolatiers.
Easter deals are arriving at Hotel Chocolat with the release of the company's anticipated Easter eggs for 2021. Browse the Easter Eggs page to find sales on chocolate animals, caramel chocolate bunnies, Easter truffles, chocolate hampers, and more. Some items are eligible for Hotel Chocolat's Mix & Match deals to save money over buying items individually. Here are a few of this year's sales so far:
Buy the Toast & Marmalade Easter Sandwich for just £10, or add two more Mix & Match items to your cart to grab all three for just £27.
Grab a bag of Salted Caramel Chocolate Eggs for just £6, or combine them with another 2 for £10 item, like Speckled Eggs, to save even more.
Ready to splurge a little on a treat the whole family can enjoy? Try the Dark Chocolate Ostrich Egg, which features 1095 grams of chocolate and a full tray of chocolatey treats for £80.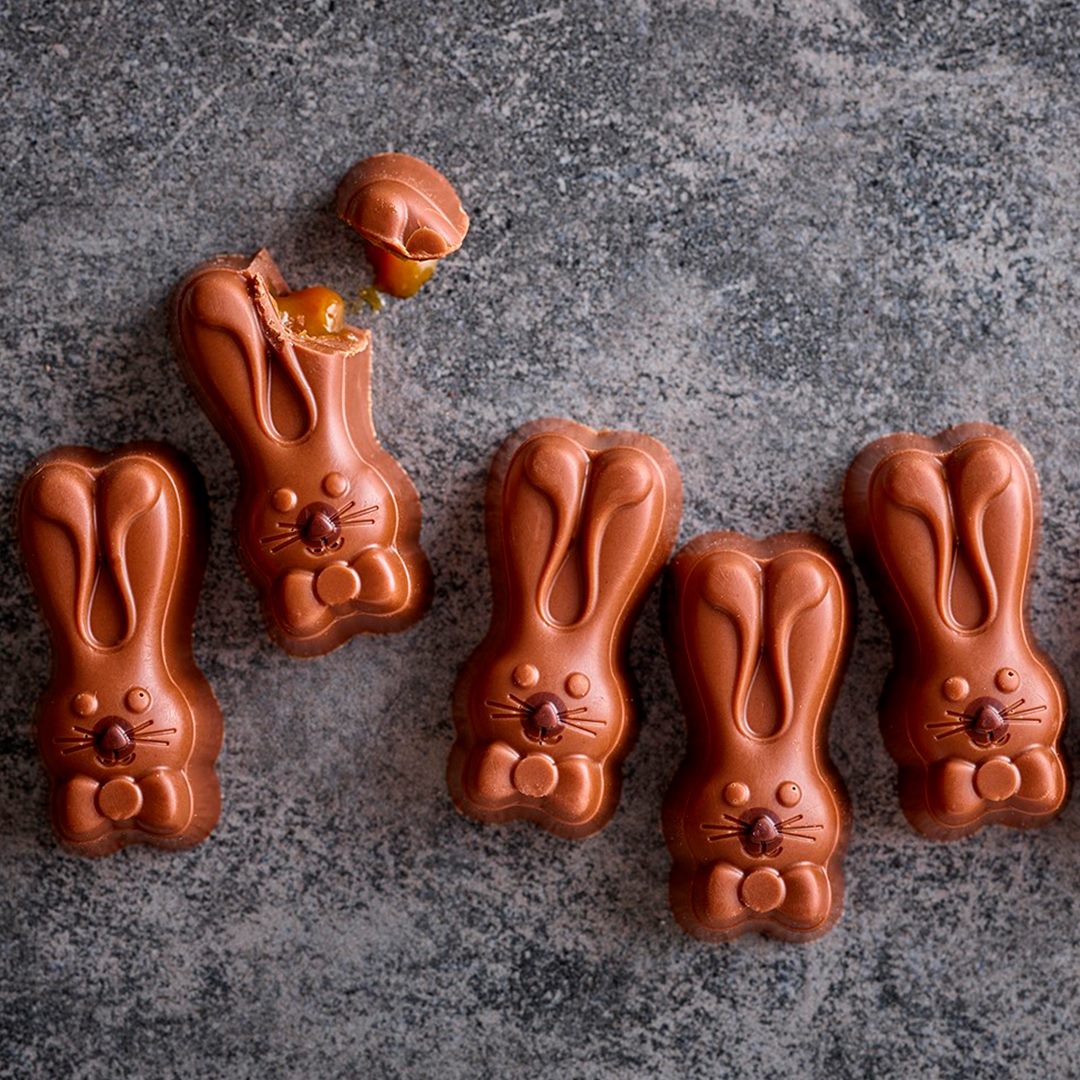 More ways to save with Hotel Chocolat
Get free personalised messages for select products - Find something you love from Hotel Chocolat and go its product page. If it's eligible for a free personalised message, you'll see it indicated in the "Gifting Information" section. During checkout, you'll add your free message to send to your gift recipient.
Choose Click & Collect to pick up your order - Save on delivery costs when you choose Click & Collect instead. The service lets you pick up in-stock items from your order for just 95p, and you can choose the location that works best for you.
Use price filters to shop in any category - Hotel Chocolat's site is designed for the budget-friendly shopper. Head to any category of your choice. Then, use the price filter on the sidebar to set a budget. The site will then display only the items that fit within that budget. You can also use the Mix & Match filters to find products available for Mix & Match discounts.