Find cheap Mother's Day gift ideas at Photobox
Shop personalised Mother's Day gifts at Photobox
From traditional photo albums to customisable mugs, calendars and canvas art, discover all the best Mother's Day gift ideas at Photobox. Create sentimental value for the woman who raised you by using her favourite photo and making something that will last. Unlike flowers and chocolates, Photobox provides products that'll last a lifetime (such as a photo album), and items that have a purpose, whether that be fueling your body with coffee or keeping track of plans on a calendar.
How to find cheap Mother's Day gifts at Photobox
Photobox understands how important it is for customers to easily find special offers and discounts. That's why the Special Offers button is located in the header, to help you streamline your shopping experience.
If you have a large family and want to celebrate all your favourite women on Mother's Day, not to worry! Use the bulk purchase discount to save big. To qualify for this discount, you only need to place an order of 20 or more. And if you place an order of more than 50, you'll receive a free proof before the entire order is printed.
If you're not quite sure what to get mum, take advantage of the brand's credit sale. Claim up to 70% off credits to be redeemed on photo books, prints and calendars. You have three months to create your preferred item, giving you extra time to put together all of mum's favourite photos and not feel rushed.

Photobox Mother's Day 2021 offers
Photobox quickly grew to be the largest digital personalised printing business in Europe. While Photobox is almost always running a sale, we're expecting them to amp up the sales for Mother's Day this year. In 2020, Photobox offered 40 to 50 percent off items in the Mother's Day gift sale.
If you're unsure of what to gift mum this year, check out the Mother's Day gifts in the Occasion tab. Find guides for mums, grandmas, mother-in-laws, and many more.
Invite your friends to join the Photobox fun! When a friend signs up using the referral email you sent them they'll get a free gift. Plus, you will get free monetary credits on your account that are redeemable for 12 months and combinable with offer codes.
Sign up for the Photobox newsletters to get first access to special offers and discounts. Be the first to know about new sales and get your hands on the best deals as soon as they're available.
If you love Photobox and want even more discounts check out the Affiliate Programme. With competitive commission rates of up to 10% for you and additional exclusive Photobox discount codes, this is one opportunity you don't want to miss out on.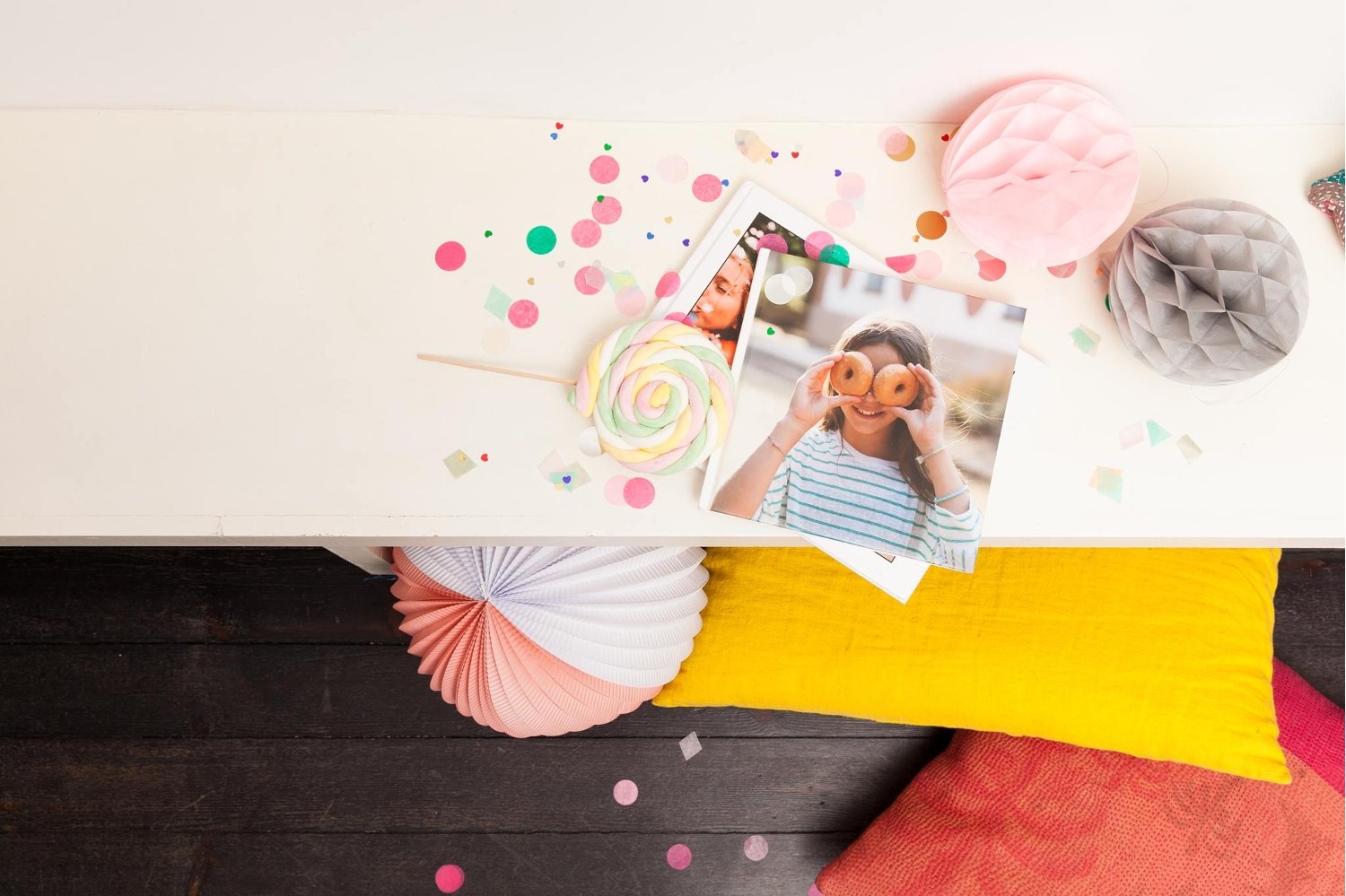 More ways to save at Photobox
Website banners
Always check the website banner for additional sale information. Photobox has always been excellent at making sure their website is up to date and with information easily accessible to its customers.
Student discount
If you're a student make sure to sign up for Student Beans to receive an extra 10% off all future orders. It's easy and fast to sign up and verify your student status. Simply use the student discount code at checkout.
Follow on social media
You know the best way to stay in touch and hear about sales is through social media. Not only will Photobox announce big sales, but flash sales as well, so make sure to be ready! In addition, Photobox does run specials on their social media that cannot be found on the main website. In these instances, be sure to check your items out by clicking the advert directly.
Why isn't my Photobox discount code working?
If your promo code isn't working there a few things you can check to make sure it's being used correctly. Make sure the expiration date hasn't passed, the product you've selected is included in the special and you are following all the guidelines. For instance, sometimes you need to spend a certain amount or it's a two for one deal.
How to contact Photobox customer service
The Photobox customer service office is open Monday through Friday from 9 am to 7 pm. Typically accessible by calling 033 0808 4455, the phone lines are temporarily closed due to pandemic. However, customer services can still be reached with live chat on the website or by filling out a short email form.