How to Save Money at The Whisky Exchange this Father's Day
Free delivery on orders over £100 at The Whisky Exchange
If there is one thing that dads love to show off as much as their children, it's their bar cart. Give your dad the gift of malts and spirits this Father's Day and take advantage of free delivery on orders over £100 at The Whisky Exchange. Shop whiskys by type, flavour or brand and add spirits or liqueurs to your purchase and give your dad a fully-stocked bar.
How to save at The Whiskey Exchange this Father's Day
Purchase a gift set for better savings. Pick a package with mini fine wines or whisky so dad can try something new without having to pay for a full bottle. These pre-packaged sets can give dad a little taste of everything at a great deal.
Don't get too distracted by the variety of drinks! Check out their site banner for current promotions. Chances are, you can get world-class whisky on a bargain.
Enjoy free engravings on certain products. Choose from certain vodkas, cognac, whisky or champagnes and leave a personal message on the bottle. The personalization is included in the total cost so you don't have to worry about spending more money for this additional touch.
Discover more incredible The Whisky Exchange discount codes and top saving tips to ensure you save big on your next online order.

The Whisky Exchange Father's day 2021 deals
This family-owned business has dedicated over a decade to curating a special collection of whiskys, wines and spirits from around the world that are rich in taste, heritage and quality. Although the Whisky Exchange has yet to announce their Father's Day deal, you can expect to get quality liqueur at a bargain deal based on their current and past promotions. Their current stock offers 3,500 whisky options, over 500 rums, about 400 vodkas, 550 cognacs, 400 gins and 150 tequilas--the options to shop are nearly endless!
More ways to save with The Whisky Exchange
Sign up for their newsletter - Subscribe to Whisky Exchange's emails to receive special offers. You can use their deals to stock up on your favorite drink or use it on a new liqueur you want to try. Not only will you be in the know about promotions, but you'll also be the first to learn about new products.
Enjoy virtual tastings - Save money on whisky tastings and spend your next event or night in with The Whisky Exchange's virtual tastings. View their upcoming events on their site and check out for the tasting set that pairs with it. Take part in the tastings to try new flavors and discover your favorite taste!
Purchase minis before investing in a full bottle - Although The Whisky Exchange offers promotions, they know that quality comes with a price. Purchase a miniature bottle of selected whiskeys, rums, cognacs and more to give your tastebuds a hint of the flavor before you purchase a full bottle. Most minis cost only a few pounds so you can save money tasting before you spend more on a bottle.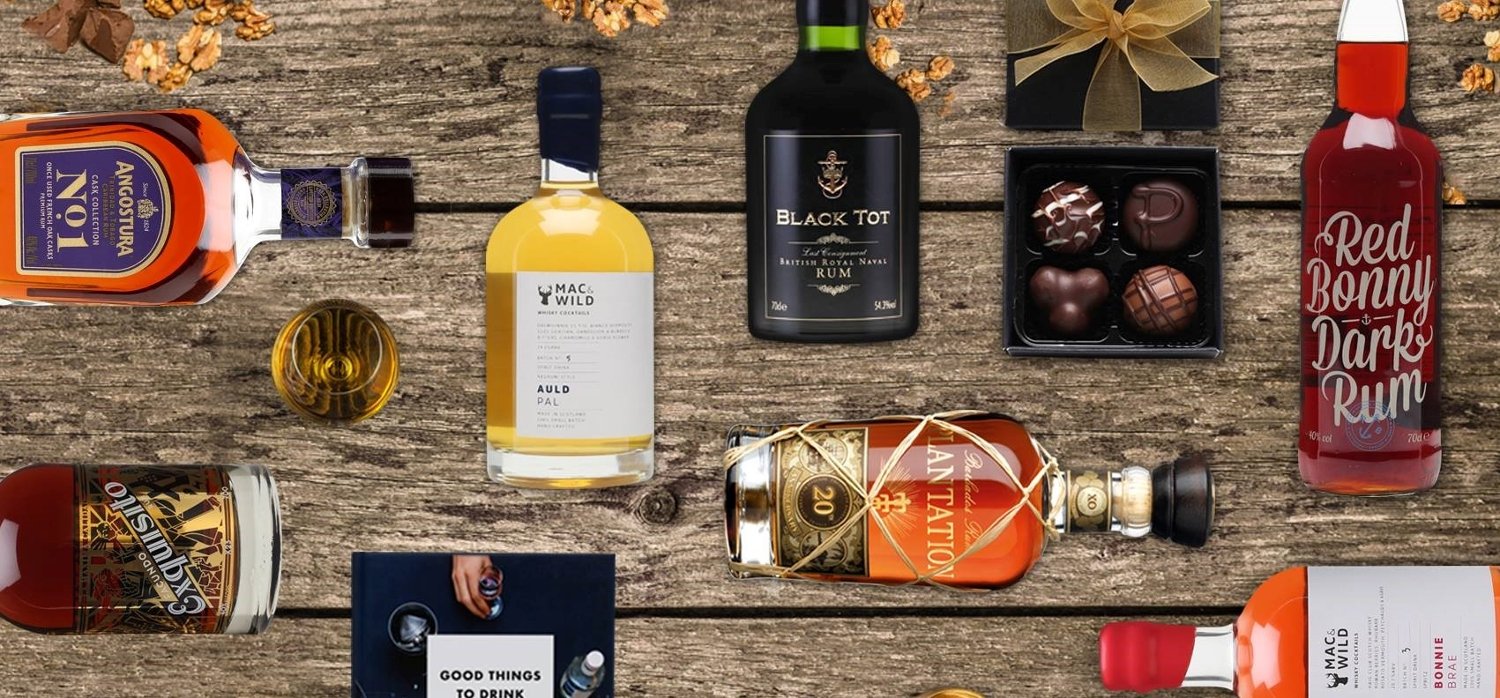 Finding the best whisky for your dad
Since the Whisky Exchange carries more than 9,500 options on their site, use their site map to see their options at a glance. You can search the site map to sort by ages, countries, types of liqueur and more. If you know exactly what you want, type the keyword into the search bar.
Sell your old whisky bottles
Not only does The Whisky Exchange sell quality whiskey, they invest in it! In 2018, they purchased more than £10 worth of old and rare bottles. If you have a collector's liqueur, you can email their team photographs for a free evaluation.
How to contact The Whiskey Exchange customer service?
If you have a general inquiry, fill out their queries form to get in touch with a representative. If something is wrong with your product or experience, you can also reach their team by phone or email located on their complaints process page.