40% off Second Holiday at Eurocamp
9% Off
9% Selected Fastest Selling Parcs for 2024 at Eurocamp
40% Off
Up to 40% off Holidays at Eurocamp
40% Off
Up to 40% off Latest Offers at Eurocamp
9% Off
9% off Selected Featured Deals at Eurocamp
5% Off
5% Loyalty Discount at Eurocamp
£75 Off
Up to £75 off Single Parents Discount at Eurocamp
20% Off
Up to 20% off Easter Holidays at Eurocamp
Top Tip
Under £300 Per Party, Per Week on Last-Minute Deals at Eurocamp
Top Tip
Free Amendments at Eurocamp
Top Tip
Special Offers and Discounts with Eurocamp's Newsletter Sign Up
Top Tip
Book with Confidence at Eurocamp
Top Tip
Book with £99 Deposit at Eurocamp
Top Tip
Refund Guarantee at Eurocamp
Popular Eurocamp Discount Codes
| Discount | Last verified | Redemptions |
| --- | --- | --- |
| Up to 40% off Holidays at Eurocamp | 7 Dec, 2023 | Used 1,962 Times |
| Up to 40% off Latest Offers at Eurocamp | 7 Dec, 2023 | Used 1,687 Times |
| 40% off Second Holiday at Eurocamp | 7 Dec, 2023 | Used 1,815 Times |
| 5% Loyalty Discount at Eurocamp | 7 Dec, 2023 | Used 3,468 Times |
| 9% Selected Fastest Selling Parcs for 2024 at Eurocamp | 7 Dec, 2023 | Used 104 Times |
How to Get a Better Eurocamp Discount
From family-focused camping holidays to exciting city breaks, find a budget-friendly vacation at Eurocamp. Choose from hundreds of parc locations across Europe and enjoy some must needed rest, relaxation and fun without spending a fortune. Get the best value with our money-saving tips and expertise.
Enjoy a 5% Loyalty Discount
Do you keep coming back to Eurocamp time and time again? Who can blame you. To thank you for your loyalty, returning customers can save an extra 5% on holidays all year around so you get even better value on every trip. With so many locations to choose from, every getaway can feel unique and new, so you'll never get tired of Eurocamp's fantastic holidays. With camping holidays in the scenic countryside to classic cabins in the mountains, enjoy something new every time and save with the loyalty discount.
Bag a Bargain with the Latest Special Offers
Eurocamp are always releasing exciting new special offers and deals. From school holiday savings to 40% off with half term offers, there's always a way to save on your next vacation. Take a look at the special offers page to find out how you can save a bundle on your next trip.
Pay a Low £99 Deposit Per Party
Pay a flat deposit of just £99 per trip no matter how big your party or how long you're staying. Book more than 12 weeks in advance to pay this deposit and then spread out the cost in a way which suits you. You won't need to pay the full price of the holiday until 12 weeks before the departure date, so until then you can pay in installments however you like with no added interest or fees. To pay, simply log into your account and go to My Eurocamp.
Sign up for Exclusive Offers and News
Subscribe for email updates platform to be the first to hear about the latest offers, special deals and exciting news about locations, activities and accommodation. Get the lowdown on the best deals and book your dream holiday for the best price. To sign up, simply enter your email address in the box at the bottom of the website to start receiving the newsletter and get special deals sent straight to your inbox.
Request a Free Brochure
Fancy finding out more? Request a free brochure and view it either online, download it or have it delivered through the post. Let the team know about the kind of holiday you're hoping for, whether it be a fun family holiday, a relaxing couples holiday or exciting trip away with friends to get a list of suggestions to suit you best.
Find the Perfect Holiday for You
Use the handy holiday finder to narrow down your search and find a trip away to suit you. Whether you want to know the best parcs for toddlers or couples, or are looking for a getaway near a beach, epic waterslides or plenty of sightseeing opportunities, get fast recommendations of the best parcs to suit your tastes. You can also give it a go on the homepage by entering your holiday wishlist, whether you need something near an airport or with plenty of relaxing spas available. Give it a go and book your perfect holiday.
How to Get a Eurocamp Family Holiday without Blowing the Budget
It's not always easy to keep every member of the family happy on holiday. Many people will have experienced arguments about where to go and what to do when you get there. But the one thing that can be agreed on is that a holiday is probably long overdue. Eurocamp specialise in family holidays, meaning that an autumn 2023 getaway with the family will have something for everyone. A Eurocamp holiday is also a very cost effective way of spending valuable time with the family before the bad weather sets in.
Travelling abroad can be pricey if you try to factor in experiences that each person of your party will enjoy. Thankfully Eurocamp have designed holidays for all eventualities, and with 150 parcs to choose from there is bound to be something perfect. You can use the handy Parc Picker tool on the Eurocamp website to single out the best option for you. Simply pick the three attributes that would top your holiday wish list and let them do the rest.
There are plenty of things which will make your Eurocamp family holiday a memorable one, plus take advantage of the special prices to secure a bargain holiday in the process.
Pools and paddling
A holiday bucket list will probably feature a pool fairly highly. There is nothing quite like relaxing around a pool while the kids entertain themselves for a few hours. Eurocamp's Splash Parcs are perfect for family fun, with many featuring twisting chutes and slippery slides. Some locations feature soothing Jacuzzis and sun-warmed lazy rivers to complete the experience. If you're a single parent, snap up a £75 discount if you stay for seven nights or more.
Sports for all
Not everyone is the sporty type, but there is no denying how popular adventure holidays have become. You should therefore look upon your chosen Eurocamp as a potential playground of fun activities. From zip wire courses to zorbing and horse riding, there is plenty to satisfy even the most active of people for a low price additional fee. Generally, the earlier you book with Eurocamp, the better deal you will get. Book today to take advantage of discounts of up to 40% off your holiday booking.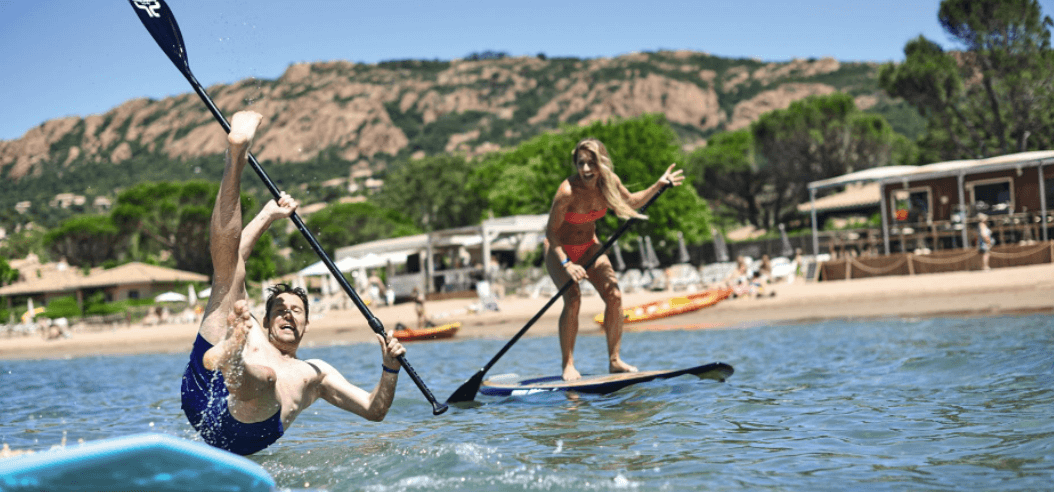 Clubs for kids
While it's great to spend time with the kids, the charm can start to wear off when you are with them 24/7. Eurocamp recognises the need for adults to take some time for themselves, so they have created free Kids Clubs at many parcs which bring the fun to every child from 6 months to 17 years' old. You then have the chance to relax and recharge. Another way to save on your Eurocamp holiday is to add a second helping of sun within the same year. Save 40% on the lowest priced one when another holiday is booked.
How to Use a Eurocamp Discount Code
Take your pick of Savoo's awesome deals
Click on an offer to see your voucher code
Copy your code and head to the website
Enter your dates, details and preferred region
Find a holiday package which suits you
Add any extras
Enter your party's details
Choose to pay either just your deposit or the full amount
Click 'pay now and book'
At the top of the page in the 'my holiday' section, paste your code into the promo code box
Click 'apply promo code' to add your savings
Complete your booking and start counting down the days until your holiday!
Many of Eurocamp's offers will be applied automatically and won't need a voucher code. Check your code has been applied in the 'adjustments' section under 'my holiday.' Come back again next time you're itching for a holiday and feel like saving a few extra pounds!
Recently Expired Eurocamp Discount Codes & Deals
Black Friday: £25 off orders over £200 at Eurocamp
Black Friday: £50 off orders over £400 at Eurocamp
Black Friday: £75 off orders over £600 at Eurocamp
Up to 20% off Early Booking at Eurocamp
Extra 20% off Selected September and October Netherland Holidays at Eurocamp
Similar Voucher Codes and Deals