Funky Pigeon Mother's Day Gift Ideas
Find cheap Mother's Day present ideas at Funky Pigeon
Every great Mother's Day present needs three things: a beautiful card, a thoughtful gift, and (of course) something meaningful and personal. Luckily, Funky Pigeon can help you create the perfect gift for your mum without breaking the bank. From personalised cards and gift items to the freshest of blooms, find everything you need to make this Mother's Day the best one yet with the latest Funky Pigeon discount codes.
How to save at Funky Pigeon on Mother's Day
We love a shop that wears its deals on its sleeve! Before checking out with your Mother's Day purchases, be sure to visit Funky Pigeon's Offers and Discounts page for all the latest deals and promotions. In the past, the brand has offered generous percentages off cards, calendars, canvases, and more.
Trying to find cheap Mother's Day presents this year? No matter what you're looking for, Funky Pigeon's site makes it easy to find something marvellous within a practical price range. Be sure to keep an eye out for the red, half-price tag that indicates special deals!
Earn a minimum of 10% cashback when you join My Funky Rewards and shop online. After your 30-day free trial ends, it costs £15 per month to enjoy your cashback rewards, monthly bonuses, and up to a 20% discount on gift cards from popular high street shops. Make sure you cancel before your free trial is up to avoid being charged.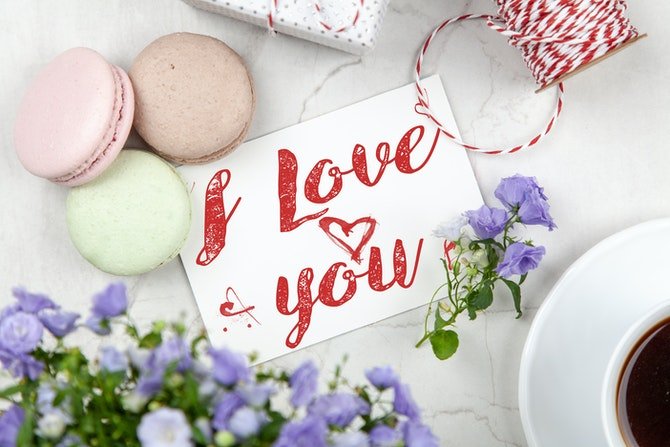 More ways to save at Funky Pigeon on Mother's Day 2021
Add a personal touch to whatever item you choose at Funky Pigeon. Add your own photos and messages to an array of gifts including photo books, coasters, jewellery, mugs, and more.
And if you're more inclined to gift non-customised items, explore the plethora of cards and gifts your mum will love, whether she enjoys bouquets and bath accessories or sweets and spirits. Although there's not yet evidence of a sale specific to Mother's Day this year or last, Funky Pigeon is always offering its customers special deals and promotions.
Every mum deserves a special bouquet on Mother's Day, and with Funky Pigeon, there's no need to pay for an extra shipping fee! For flower orders of £30 and up, you can enjoy free next-day delivery.
Whether you're a business owner looking to treat all the mothers in your company to something special or you're simply lucky enough to have a lot of wonderful mothers in your life, save a significant amount by buying personalised items in bulk.
There are a lot of benefits to downloading the Funky Pigeon app (available on iOS and Android), but one of our favourite app exclusives is getting free first-class postage on all standard-sized cards.
If you're a new customer, you're in luck! You may notice an hour-countdown at the bottom of your window paired with a voucher code. Get up to 15% off if you're a new customer and you order any card within the hour. Tip: Need extra time to browse? If you have items in your basket but the timer is running low, simply close out and reopen Funky Pigeon's website. Your items should still be present in your basket, and the countdown should be set back to one hour.
More ways to save at Funky Pigeon
Look for bonus discounts all over the site
Any experienced online shopper lives by this law: always be on the lookout for special savings that could be hiding in plain sight! While you're browsing, make sure to check for banner offers, deals in the margins, and promotions popping up in the bottom of your screen.
Add Prepay to your account and enjoy 25% bonus credit
Earn free money by paying for future purchases in advance with Prepay. For example, earn £1.25 for adding £5, £2.50 for adding £10, £5 for adding £20, and £12.50 for adding £50. Apply Prepay to any item except flowers, wedding stationery, and gift cards.
Join the Complete Savings programme
If you shop online frequently, you may have heard of Complete Savings, a programme that's offered at many popular online retailers. For a small monthly fee, you'll get at least 10% cashback when you shop online and enjoy up to 20% off gift cards to popular retailers.
Returns policy
If you need to cancel or return an order, the returns or exchanges will be subject to the retailer the item was purchased from. Both result in cashback rewards being reversed. Personalised items cannot be returned unless an error was made by Funky Pigeon, but if you have questions, the customer service department can assist.
How to contact customer services
Get in touch with Funky Pigeon's customer service team through the contact form. If you need to speak to a specific department, check the brand's contact page for more direct communication.
How to use a Funky Pigeon discount code
Select your favourite code, then click the deal to reveal the rest of the code
Copy it and you'll be redirected to Funky Pigeon's website
Browse and personalise items you like and add them to your basket
When it's time to check out, paste your promo code in the appropriate field
Click redeem, watch as you save, and complete your order as you typically would