How to save money at Moonpig for Easter
Shop the Easter Gifts collection
Browse through wacky and wild Easter gifts like scrummy chocolate Easter eggs, champagne, floral bouquets and personalised greetings cards. Go all out with a tempting chocolate pizza or keep to the spring theme with some fresh daffodils for your Easter arrangement. Don't forget to personalise a card for friends and family! While Moonpig doesn't offer specific Easter deals, there are plenty more discounts at your fingertips to help you save big. Check out the Moonpig discount codes here at Savoo to celebrate for less.
How to save at Moonpig on Easter
Download the free Moonpig app and get a huge 40% off cards. The app is available on the App Store and Google Play. Personalise your cards at your fingertips anytime, anywhere and enjoy incredible savings on the entire range just in time for Easter. Upload photos directly from your phone, set helpful reminders for special occasions, add gifts like chocolates and flowers, and discover hundreds of suggestions to help you get inspired.

Set three reminders and get a free card plus 20% off future cards when the dates approach. Even if you're not a forgetful person, it's always better to be safe than sorry with friendly reminders and awesome discounts. Get email and app notifications when your special events are on the horizon.
Join Complete Savings, an online membership programme, to get cashback opportunities as well as exclusive discounts. After signing up, members get an initial welcome reward and monthly cashback bonuses. The membership is free for the first 30 days - so don't forget to cancel your subscription if you don't want to be charged. If you frequently shop online, it's a sure way to stack up on savings.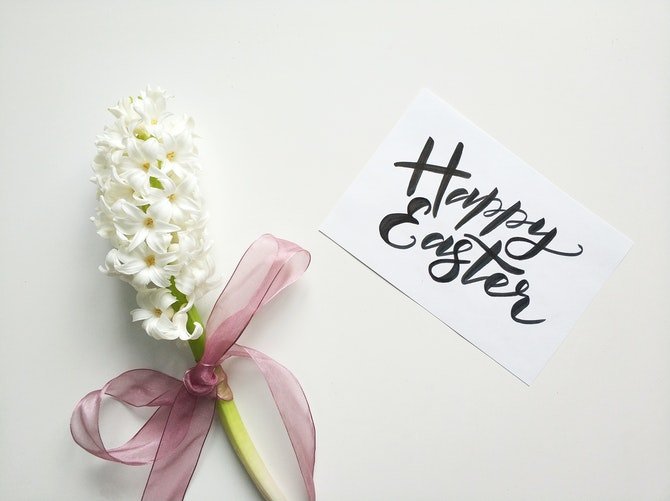 Moonpig's Easter deals
At Moonpig, personalising and sending cards has never been easier and more affordable with the addition of gifts such as chocolates, alcohol, and floral arrangements. Download the mobile app and take advantage of reminders to earn discounts on your next card.
Although the company hands out discounts every so often, they don't have Easter specific promotions. That said, you can still use voucher codes to increase savings. Not sure what to send as an Easter gift? Here are a few ideas from Moonpig's Easter Gifts collection:
Cartwright & Butler Milk Chocolate - £10
Lindt Master Chocolatier - £10
Sparkling Rose 20cl and Chocolate - £16
The Scented Rainbow Lilies - £30
More ways to save at Moonpig
Get £10 off flower orders over £25
Browse through the selection of vibrant and beautiful flowers. Most cost more than £25, so you can easily get £10 off. Whether it's a letterbox flower or a floral arrangement in a glass vase, send these flowers to someone you love and care about for any occasion. Add a card with free personalisation to really make your Easter gift one-of-a-kind.
Sign up for the newsletter for special discounts
Join the mailing list before Easter rolls around to unlock exclusive offers to your inbox. Take advantage of seasonal discounts and special promotions ahead of the crowds to save big on bespoke Easter gifts and cards.
Find offers on the Moonpig website
It pays (in savings) to scavenge the website for featured banner or pop up deals. Find discounts on cards, clearance items, and more. Do you like free delivery? If your order qualifies, you might be able to avoid shipping fees!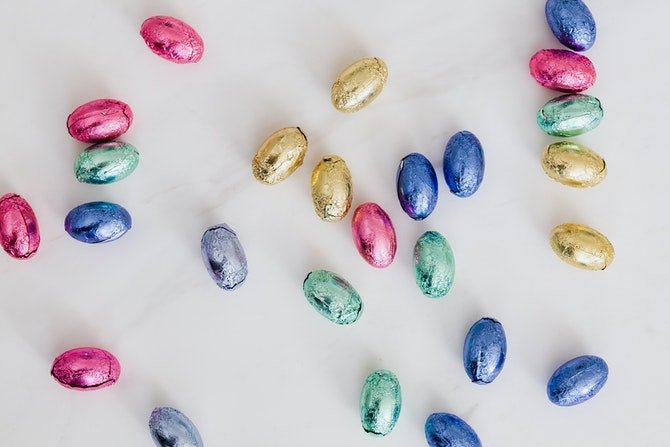 Why isn't my voucher working?
Make sure the code hasn't already expired. Check if certain restrictions apply such as in-store use only or order total requirements. Visit the Moonpig page on Savoo for other discounts to use. If you still have trouble applying the promo, contact customer support.
How to contact customer service
Go to their contact page and find the topic that you'd like to ask the support team about. If you can't find the topic, send them an email using their contact form You can also chat with their team of advisors Monday to Sunday from 9:30 am to 5 pm (except on bank holidays).