How to Save Money at Marks and Spencer this Mother's Day
Enjoy up to 70% off gifts for mum this Mother's Day at Marks and Spencer
From clothing and jewellery to flowers and gift hampers, Marks and Spencer is the perfect destination to shop for your mum this Mothers Day! With so many beautiful, high-quality items to choose from, it's easy to show her how much you care. And, thankfully, there are plenty of ways to save at this beloved retailer - so you can treat mum to the best of the best while still staying within your shopping budget.
How to save at Marks and Spencer on Mother's Day
Always check the Offers of the Week page before filling your shopping bag. This beloved online retailer makes it simple and easy for you to take a look at their current offerings, and you can find great deals of up to 70% off.
If you're a frequent shopper at Marks and Spencer make the most of your Mother's Day purchases by signing up for Sparks! Being a Sparks member comes with loads of perks, including a charity donation with each purchase, personalised offers, surprise thank-you gifts and more.
Ordering your mum flowers from Marks and Spencer is a win-win: she gets to enjoy a beautiful, fresh bouquet, and you get to enjoy free flower delivery from 9th March 2021!
For even more savings, check out the latest Marks and Spencer discount codes.
Marks and Spencer's 2021 Mother's Day deals
From small beginnings in 1894, Marks and Spencer has become a flagship store for all online shoppers. It's the perfect place to shop for mum this Mother's Day, not only does it have pretty much everything on her wish-list, but the company is always offering up great deals, rewards and financing to help its customers make purchases they can feel good about.
Last year, Marks and Spencer offered a £5 discount on flower orders to early-bird shoppers, so keep an eye out for a similar offer this year!
It's the thought that counts - not the shipping cost! For orders of £50 or more, Marks and Spencer will ship your order for free, so you can use that saved £3.50 to purchase a beautiful Mother's Day card!
While Marks and Spencer haven't shown signs of a Mother's Day sale, the company has certainly taken the time to put together an extensive Mothers Day gift guide any mum would adore.
Whether your mum has her beauty routine down to a fine art or she loves to experiment with different cosmetics, treat her to a gift that's larger-than-life with Marks and Spencer's Beauty Supersize Savings!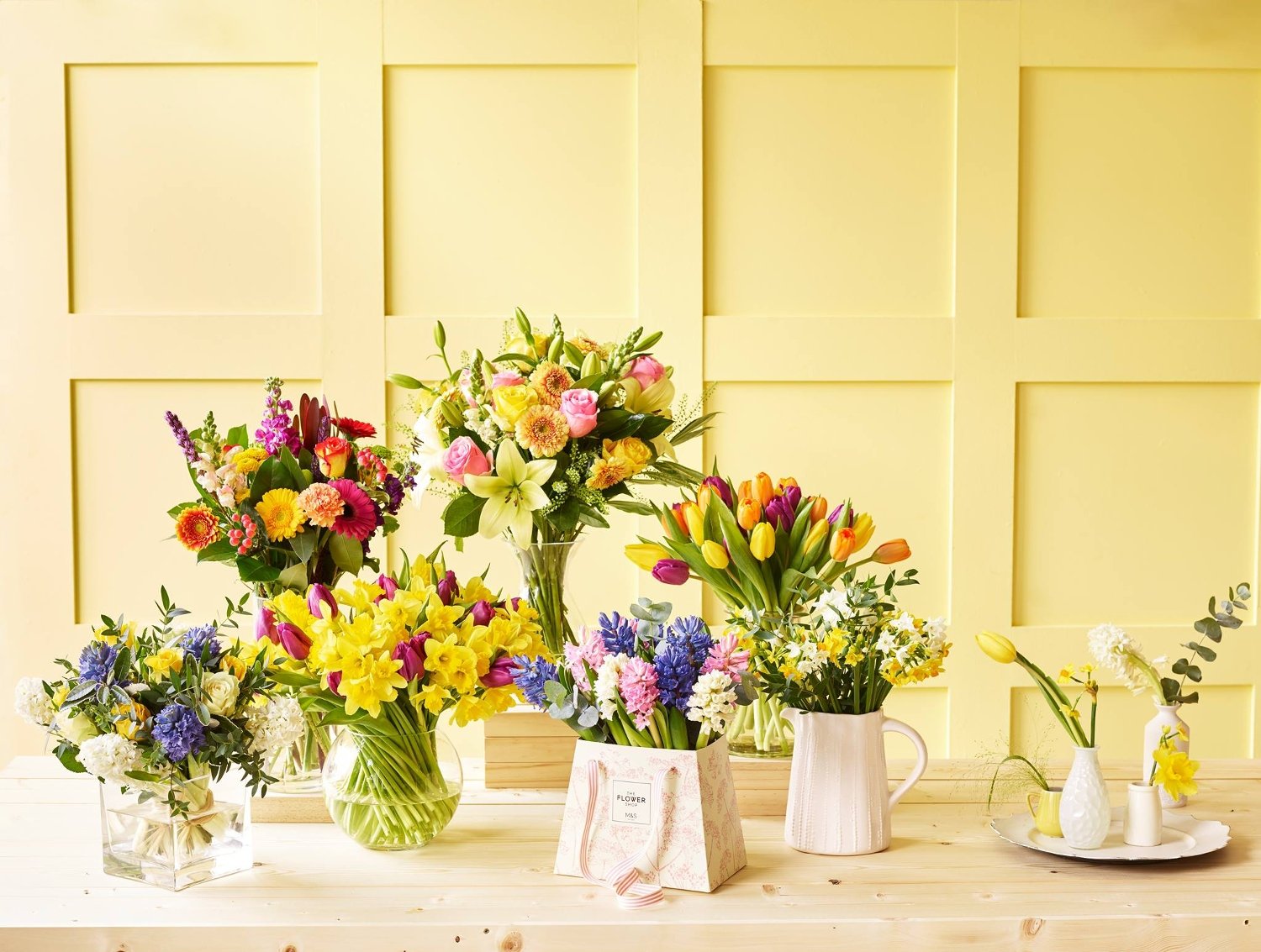 Other ways to save with Marks and Spencer
Register With the Email List When you sign up on the Marks and Spencer email list, you'll receive more than newsletters and company updates. Registering will grant you access to exclusive offers tailored just for you, as well as first access to promotions and rewards—all delivered straight to your inbox!
Pay off Your Purchase With a Payment Plan Your mum deserves the royal treatment this Mother's Day, and while you may not want to hold back showering her with gifts, sometimes a large purchase can send a shock through your wallet. With ClearPay, you can pay off your purchase in four fortnightly payments (best for purchases between £30 and £800), and with PayPal's Pay in 3, you can complete your purchase in three months (best for purchases between £45 and £2,000).
Interest-Free Credit for Furniture Purchases Want to surprise mum with a new bedroom set? Maybe you'd like to treat her to redecorating her living room? With Marks and Spencer's furniture financing, you can spread out your large furniture payments on an interest-free schedule that works for you.
Reward Plus Credit Card Sign up for Marks and Spencer Reward Plus Credit Card and earn points for shopping! When you first sign up, you'll receive double M&S points every time you shop for the first 12 months. Marks and Spencer also offers two other credit cards: Transfer Plus Offer and Shopping Plus Offer.
How to use a Marks and Spencer discount code from Savoo
Peruse through Savoo's brilliant discount codes
Once you find one you like, click on the voucher to reveal the entire code and copy it
You will be redirected to the Marks and Spencer website
Browse through incredible items and add to your basket
When it's time to check out, paste the code into the appropriate field and complete the checkout process as usual