How to save money at Waitrose & Partners this Easter
Hop over to Waitrose for amazing multibuy savings
Whether you're shopping for a beautiful bouquet for your Easter dinner centrepiece or chocolate bunnies for the kids' baskets, Waitrose & Partners is the place to go. With so many multibuy offers to choose from on Easter goodies like chocolate eggs and hot cross buns, you'll be able to snag enough sweets and treats to feed the kids and the adults at the table. Make sure to follow our tips and the latest Waitrose & Partners discount codes to save a ton on Easter gifts and essentials.
How to save at Waitrose & Partners for Easter
Check out the Sunday roast ready-to-cook page. From main courses to side dishes, order your whole Sunday roast in one handy place. Everything is prepped for you, all you have to do is warm it up or pop it in the oven. Ordering the pre-prepped meal is fantastic value and a whole lot less faff than cooking your meal from scratch.
Look at the offers page to explore the best Easter deals - from multibuys to half off, this is the section to shop in. Make it easy for yourself and shop by category within the offers page; there's even an Easter section for your convenience.

Sign up for a myWaitrose account to gain access to many benefits such as exclusive member-only competitions, fish Friday and discounted dry cleaning services. Instead of savings points, myWaitrose works to save you money right from the get-go with personalised offers just for you!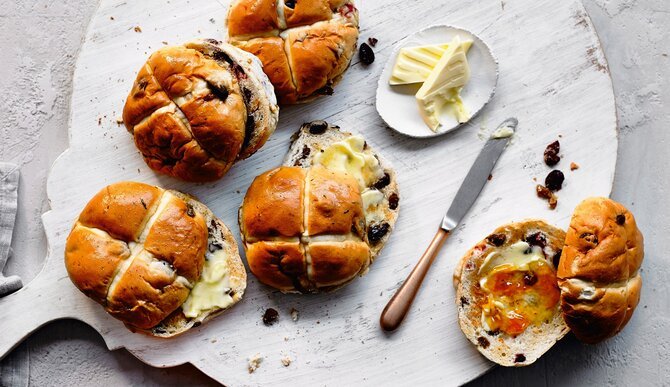 Waitrose & Partners Easter 2021 deals
Here's what to expect from this year's Easter promotions:
Keep an eye out for the red £ under the product picture. This means the item has an active deal. It's easy to miss if you aren't looking for it!
Use the filters while you browse the Easter section. Not only can you filter by brand and dietary restrictions but also filter out anything that isn't on promo.
Use the Sort By tool if you're shopping on a budget. You will be able to view by price "low to high." This will display products that cost less at the top so that you're shopping at the best rates.
More ways to save at Waitrose & Partners for Easter
Free delivery
The brand proudly offers free delivery—and there's no catch! To place an order the minimum is £40. Click and collect is also free, with no charge for collecting all the products on your list.
Gifts under £40
Take a look at the Gifts Under £40 page for quality wines and spirits. It's the perfect gift to bring along for the host or hostess of your Easter dinner. It's a gift that you can enjoy as well.

How to contact customer service
To get in touch with Waitrose & Partners' customer service team take a look at the Contact Us page to find the corresponding department, whether it be the florals or groceries. Each department will have its own hours, phone number and email address listed for your convenience. There are also forms for different departments if you wish to leave feedback your experience.
How to use a Waitrose & Partners discount code
Select your favourite deal on Savoo and click "Get the Deal". Then click "Continue to Waitrose & Partners." You will be redirected to the brand's website. When you have added everything you need to your cart, continue to checkout. Your Savoo voucher will already be applied. Simply select your preferred method, either delivery or collection, and a time slot that works best for you and checkout as normal.