Get prepared for your summer party with Wickes and raise extra donations to YoungMinds with every order. 
A summer jam-packed with fun BBQs and garden parties is well overdue. So to make sure you host an unforgettable summer party, we've teamed up with our favourite DIY experts Wickes to show you how to get your home & garden summer party-ready for less. 
Before you start preparing your Pimms, stocking up on delicious burgers, fresh kebabs and creating the buffet spread of dreams – take a look through our home & garden checklists to ensure you have everything in order to host the summer party of the year without blowing your budget. Let's start with the garden… 
✔️Your garden checklist: 
Whether you have a small but sunlit balcony or a spacious back garden, planters and hanging baskets are a simple way to inject some seasonal colour into the backdrop of your summer party. Experiment with colourful new blossoms and blooms, to really bring your garden to life! Pop down to Wickes and pick up some cheap and cheerful seed packs from just £3 and quirky plant pots as a cost-effective way to brighten up your outdoor space. 
⭐Savoo top pick: Princess Irene Tall Triumph Tulips for £1
Before hosting the BBQ of the summer with your friends and family, you might want to check your decking is up to scratch. Give your outdoor space a deep clean and take time to do it thoroughly. Patios, paths and decking will all need some extra TLC after the cold winter we've had, so invest in a specialist cleaning solution or a nifty pressure washer to remove stubborn gunge, moss and algae that might have been building up.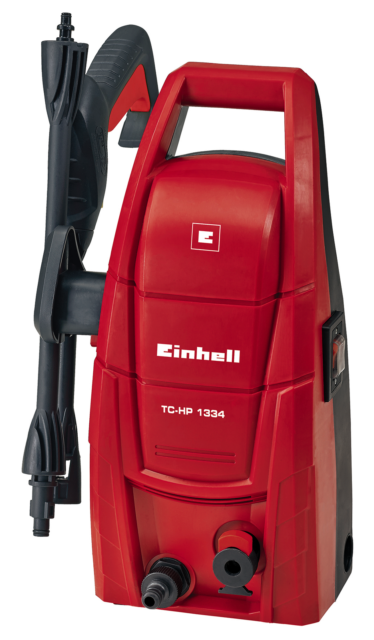 ⭐Savoo top pick: Einhell High Pressure Washer for £50 
 Prime and protect your woodwork

Your next job is to weather-proof your woodwork to protect it from ever-changing elements of the British summer. Whether you're refurbishing your decking, giving your fence a face-lift, or upcycling your garden furniture, you should always use a specialist treatment or exterior paint that's fit for purpose. Wickes has something for all your needs and a wide range of colours that will ensure that your handiwork is never dull. 
🛠️ Explore great reductions across selected woodcare products at Wickes today. 
A British summer wouldn't be complete without a traditional BBQ. This year, why not cook up a feast with your own handmade BBQ from Wickes! 
⭐Savoo top pick: The Landmann DIY barbecue 
This handy kit allows you to furnish your own brick-built BBQ structure that's suitable for cooking food for up to 8 people! Not only will this help you get the most flavoursome party food, but it also makes for a quirky garden feature that'll have pride of place all year round. 
A state of the art BBQ is not the only thing you can build for your summer garden parties. If you want to put your DIY skills to the test, then build your own garden bar from scratch with a little help from Wickes and their handy how-to guide. Play barkeep for the night and add another exciting feature to your garden this summer. Cocktail anyone? 🍹
⭐Savoo top pick: Build your own garden bar from £400
Although this comes in a slightly bigger price tag, this fun garden bar will last you many summers to come. 
One of the best garden purchases you can make this summer is a Wickes fire pit. Light it up to help take away that evening chill and allow the party to go on a little longer this summer. Starting from just £60 a fire pit is the centrepiece every garden entertaining area needs. 
⭐Savoo top pick: La Hacienda Fasa Naturally Rusted Outdoor Firepit
---
Now obviously you want to make the most of the summer sun and host your summer spectacular outside, but that doesn't mean your guests won't have to walk through your hallway, grab a drink from the kitchen or nip inside to use your downstairs loo. So, you want to make sure the inside of your home is looking as fresh as possible.
✔️Your home checklist: 
Touch up those scuffed walls or completely change your colour scheme to bring the warmer summer tones inside too. A new lick of paint can also be a great opportunity to take your creativity to the next level. With the help of Wickes you can transform the look of any wall or room, with eye-catching styles that are simple to achieve. Make a bold statement with colour blocking, or create a show-stopping feature wall with an ombre effect. The possibilities are endless. 
🛠️ Search through huge reductions on dulux emulsion interior paint. 
It's not just the paintwork that might need a freshen up. If your floor has seen better days, then now's the time to do it. Flooring can really transform a space and sometimes make it look 10 x bigger if you go for a bolder pattern. You can literally roll down the red carpet for your summer party guests (if that's your style) with Wickes and their unmissable collection of flooring for every room in the house. 
🛠️ Unlock fantastic savings on selected tiles and floorings. 
You don't need to spend a fortune to freshen up your home ready for your guests. Even something as simple and inexpensive as a new lighting fixture can really lighten up a room. Head to the Wickes clearance sale to find budget-friendly accessories, tools and gadgets that'll help you get a summer party-ready for less. 
🛠️ Unlock fantastic savings on a huge range of homeware essentials in the Wickes clearance sale
✨Find more amazing Wickes discount codes and deals to get your home & garden summer party-ready for less this year.
---
Raise free donations for YoungMinds while you prep for your summer party 
We've teamed up with Wickes to help you get the best deals on your summer party prep essentials while also raising a little extra for YoungMinds. From Monday 12th to 18th April, we're giving extra donations directly to YoungMinds for every Wickes deal and discount code used. 
So whether you're getting your garden ready for a bank holiday BBQ or are inviting your friends and families round for a long-awaited catch-up, make sure you use one of our amazing Wickes deals to give back to this amazing charity for free and save big on all your garden party essentials. 
How do the donations work? 
How it works is simple. As soon as your Wickes order goes through, 1% of your total order value will be donated directly to YoungMinds on your behalf. 
The money we donate comes to Savoo through the affiliate commissions we receive when you use one of our discount codes and deals. To help show our support for YoungMinds, we are simply giving up 1% of that away every time someone uses a Wickes discount code. 
Find out more about how this works, and how you can raise free donations for a huge range of charities every time you shop online with us. 
How will my donation help? 
YoungMinds is the UK's leading charity fighting for a future where all young minds are supported and empowered, whatever the challenges. Your donations will help the YoungMinds team to reach more children and young people who need their help. It's clear that now more than ever, there is a real and urgent mental health crisis affecting children and young people across the country so your donation may not seem like alot – but they could make a huge difference to someone's life. 
👉 Find out more about this hardworking charity here.